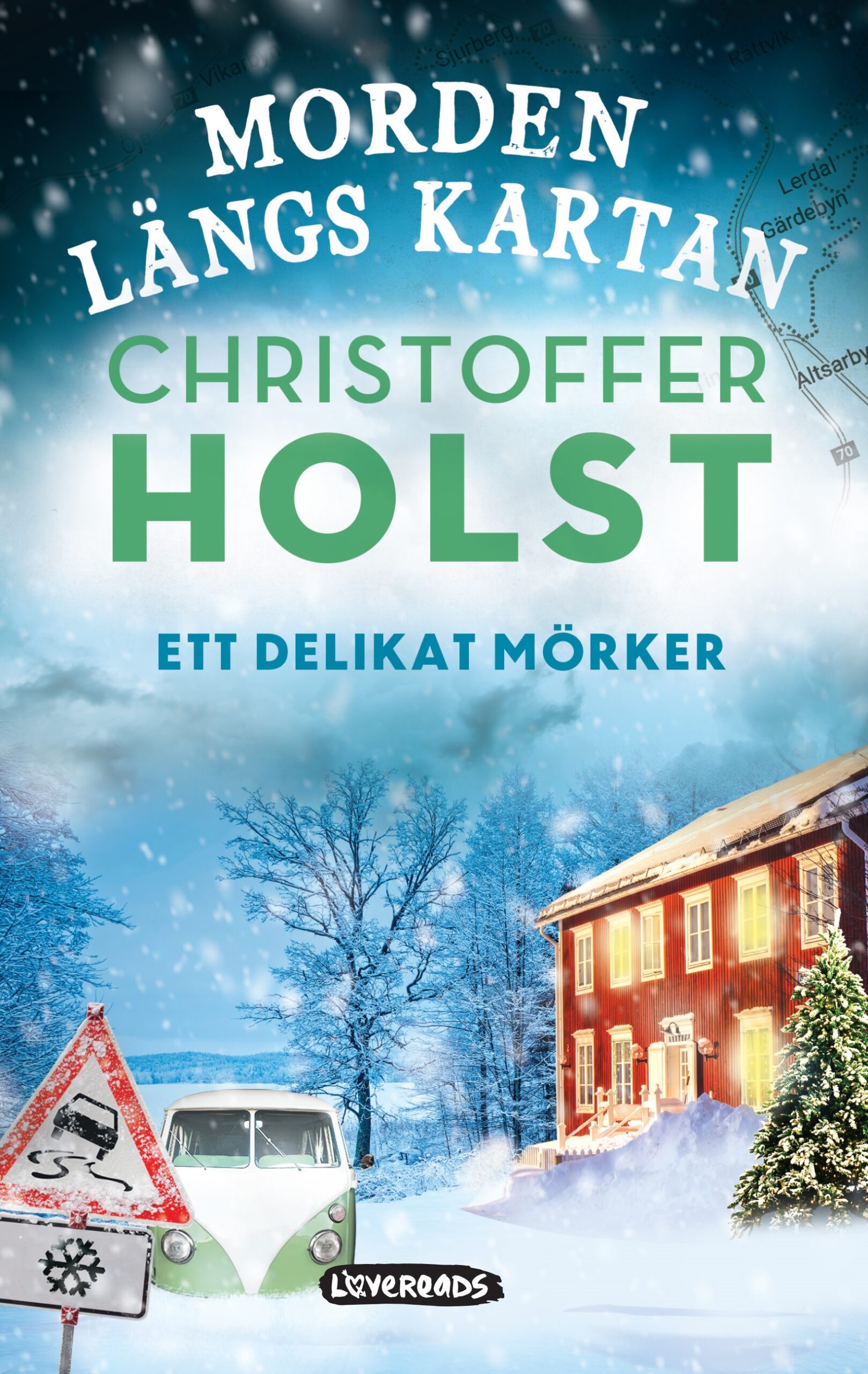 Rights sold
Denmark: Flamingo
Estonia: Krimiraamat
Finland: WSOY
Sweden: Lovereads
Christmas is approaching in the quaint town of Tällberg and at the historic hotel Åkerblads the Christmas table preparations are in full swing. The musical artist Jessie is employed as a singer and she quickly takes a liking to the young pianist August.
At the same time, Louise Collins arrives at Åkerblads, to plan the family company's upcoming hotel investment. But soon August is found dead down by lake Siljan's edge.
In Stockholm, Lina, who is struggling with her deli shop on Södermalm, becomes involved in the search for a woman who has disappeared without a trace - who was once admitted to Långbro mental hospital. The tracks lead to Tällberg, and Lina understands that she must get there. If only Dolly the vintage van would to start ...
A Delicious Darkness is the second part in MAP OF MURDERS a cozy crime mystery series packed with charm and dark mysteries.
240 Pages
Reviews: 
"In this compelling cozy detective story, the focus is not on bestial murders or police work, but on the human destinies affected by the event. Although the plot revolves around the death of a young person, it is always funny, warm and convivial, thanks to the vivid environments, the likeable characters and the descriptions of good food and good wine." - BTJ library service
"Wonderful with a new Holst novel! And this time with a Christmas theme. This book really succeeds in getting me in the Christmas mood, it's the Dalarna in winter garb, lit candles, sparkling bonfires, snow-laden hedgerows, Christmas carols, Christmas food and mulled wine. And this parallel to the fact that a murder is committed makes it a real cozy detective story.
In the previous part, Louise started a new hotel in Vadstena, and now it's time for Tällberg. Louise is a character that is impossible not to like, she is self-confident and straight to the point, at the same time she is soft and cares a lot about those closest to her. Little sister Lina has divorced her unfaithful husband and it is exciting to read about where she is in life now. Her extra knack as a private detective also brings her to Tällberg.
This is a book with real contrasts, on the one hand the cozy Christmas atmosphere and on the other hand, horrific events both in the present and in the past. As usual, Holst manages to balance it perfectly, I get scared on one side and then snuggle into the other. It makes room for stretch reading. I can't wait for the next parts in the series, want to read now!" -@stinas_bocker , book blog