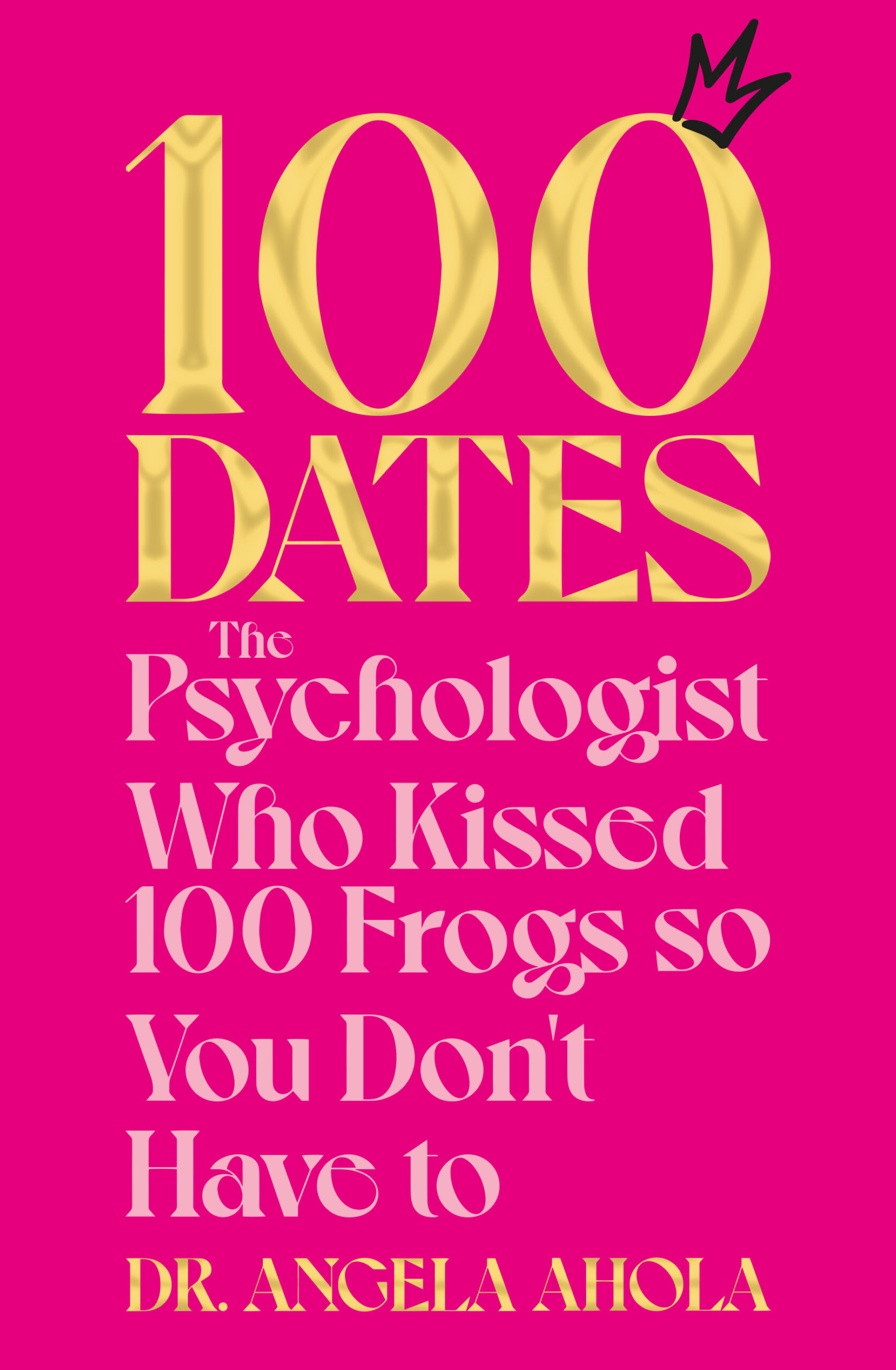 Rights sold
Finland: Minerva Kustannus
Serbia: Blum
Sweden: Sapiens
Taiwan: Ecus
UK (WER): Bluebird, Pan  Macmillan
The psychologist who kissed 100 frogs in order to create the perfect dating guide
Modern dating is a numbers game, with limitless options only ever a swipe away. But whether you're looking for something casual or searching for true romance, sifting through countless profiles only to endure a dreadful date can be exhausting. How do you stand out from the crowd and find the person you're looking for?
Enter Psychologist Dr Angela Ahola. When she found herself single again after a long relationship, Angela decided to throw herself headlong into the unfamiliar world of online dating. Armed with her expertise in studying human behaviour, she embarked on an experiment with herself as the test subject: she went on one hundred different dates to learn as much as she could about what makes a successful encounter - and what doesn't.
Backed up by the latest science on personality, relationships and dating, 100 Dates is the ultimate dating handbook. Including advice on everything from figuring out why you want to date through to setting up your profile and finding the right person, Dr Angela is the perfect guide through the thorny wilderness of dating.
Take control of your game.
❤️
259 pages
Reviews: 
"A complete guide to dating, from online swiping to starting a relationship. Very handy for seasoned daters or anyone venturing into their Tinder years with trepidation. It's the dating guide I wish I'd had when I was single. Fascinating!" Laura Price, author of Single Bald Female
"Recognition, amusement and lots of practical tips!"
- Anneli Hammarsten, entrepreneur
"This book has changed my idea of who I am and who I'd like to date, and completely altered my expectations regarding relationships."– Johnathan Daily, artist and translator
"If only I'd had this book before I started online dating! The familiar ironies, and tons of great tips and advice. It got me thinking about my own behavior and the choices I've made!" - Jessica C, data technician
"100 Dates is both amusing, spot on and it provides you with new insights about yourself and others. You're learning new things while laughing with identification. And in the middle of all the red flags to look out for the book also shows the possibilities we need when we doubt if true love is really out there." - Cecilia Höjer, Principal
"Pure edutainment! I put together six pages of notes from the book! Highly recommend the book to all single people of all age, also to people interested in the psychology of human behavior." - Jenny Karlsson, language teacher