Six Substances
Sold to
USA - Pegasus Books
Korea - Will Books
Albania - Pema Publishing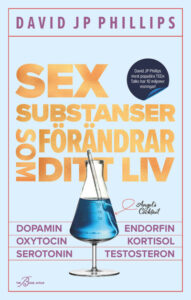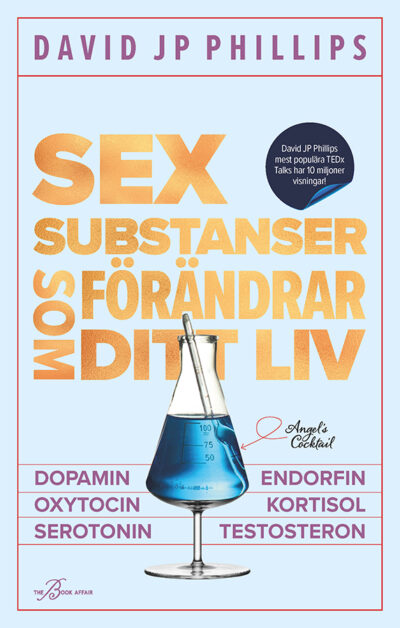 Six Substances
Sold to Ikar, Slovakia
Planeta, Spain
Kinneret, Israel
Zvaigzne, Latvia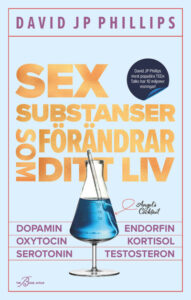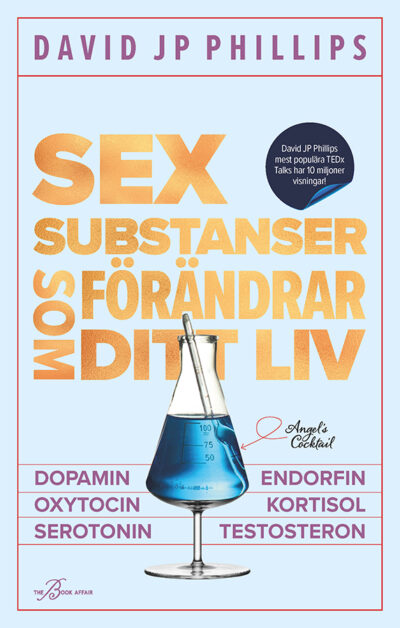 28/ 11/ 2023
We're so proud to announce that we have become Industry Winner of the Year for the third year in a row!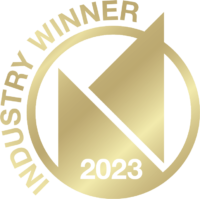 Industry Winners in Sweden AB annually appoints the companies that receive the Industry Winner award based on the previous year's financial statements. An Industry Winner is a company that has surpassed its own industry's development in both turnover and results. The company must also show a positive result. The average is calculated once a year and is based on all companies within the industry in question. On average, only 11.7% of Sweden's limited companies will be awarded the award in 2023. The industry division is based on the companies' SNI code*.
* SNI stands for Swedish Industry Classification and is based on the EU standard, NACE Rev.
27/ 11/ 2023
Thomas Erikson and his title Surrounded By Idiots is NO 1 on the Sunday Times Bestseller list in the UK for two weeks in a row.
01/ 11/ 2023
We would like to warmly welcome Johannes Cullberg to Enberg Agency!
Johannes Cullberg is a certified nutrition and health coach and serial entrepreneur who founded the food chain Paradiset. He also runs one of Sweden's most popular Instagram accounts within diet and health. After more than two decades of leading positions in the international food and health industry, Johannes Cullberg has a unique insight into these industries. Johannes has a passion for helping people to better health by explaining complex issues in a simple way.
With his company Re:You, he wants to improve public health and in 2023 he won the "Change Maker of the Year" award, which goes to a person who is brave and acts from the heart. Really makes changes. Challenges old truths. Contributing together to create a better world.
His book Re:claim Power of your Health in 12 Weeks has been on the top list in Sweden since its release. And we've made plans for more books. On submission soon!
Welcome to the agency family Johannes!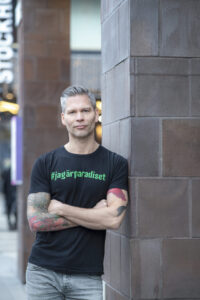 11/ 09/ 2023
The Oyster Diver's Secret written by Caroline Säfstrand is Awarded FeelGood of the Year at the Feelgood Festival 2023. The event was held on September 9th.
Jury's motivation: "A story that the reader wants to move into to be part of when relationships are built up across generations and when neighbourhood fences are torn down. Tenderly, the author allows the characters to open their inner shells to find budding friendships and new paths in life. We are reminded that even the lightest literature can have a healing power and teach us something about ourselves. An elaborate novel with a fine gallery of characters portraits that surprises and takes us to both spiritual and real shores by an ever-present sea."
20/ 02/ 2023
The public's votes are in - Enberg Agency has two finalists in the Storytel Awards 2022 - the Gala will be held on March 22nd and now it's up to the jury to decide - fingers crossed for;
BEFORE THE DAWN by author Anna Lönnqvist. 
And
ANGEL'S & DEVIL'S COCKTAIL by author David JP Phillips


07/ 12/ 2022
We wish to give a warm and official welcome to David JP Phillips and his book Angel's & Devil's cocktail - Six substances that will change your life.
David has made an impression on us from day 1 of this collaboration. His excitement and passion to spread his knowledge is contagious. Not only is it a fantastic book on optimizing your brain but it comes with an important message and one that will help the reader getting a happier life - he is a happy pill - we mean he is an Angel's cocktail - and his book will take the world by storm. We couldn't be more proud to represent this title abroad. ON SUBMISSION NOW