20/ 08/ 2021
We wish to give a warm and official welcome to debutant author Eleonore Holmgren. Her debut The Last Summer is a warm depiction of an elderly woman making sure her own final wish comes true by deciding to spend one last summer in her country house by herself. The challenges that face her when she arrives is different from what she thought and an unexpected friendship will instead blossom and make that final summer very special.
On Submission now - Welcome to the Agency Family Eleonore!
11/ 05/ 2021
The US release for Surrounded by Bad Bosses is getting closer and Publishers Weekly just posted their review:
"[An] encouraging treatise … The dual focus on both employee and manager separates this from the pack." / Publishers Weekly
Release in the US by St Martin's Essentials on July 13th.
Read the full review here
05/ 05/ 2021
Today we have the great honor and joy to officially give a warm welcome to a new author at Enberg Agency - Maria Borelius. Our house guru when it comes to guiding us through the anti inflammatory lifestyle. Borelius is an award winning science journalist, biologist, podcaster and author of a range of books. We will soon reveal her latest book that will be published by Bonnier Fakta this fall in Sweden. But for now we just want to wish you welcome Maria - we're proud to be working with you and SO excited!
On submission to publishers soon!
27/ 04/ 2021
Today we're making a collaboration official with a new authorship at Enberg Agency – debutant Jacob Lindfors. With his military thriller THE WINTER PACK set in the woods in the North of Sweden during harsh conditions. He has created an emotional read with a character driven story that is packed with sharp twists and staggering suspense.
We start out strong with film rights already sold on option - to whom is to be announced shortly. The book is published at Piratförlaget in Sweden and three books are planned in the series.
We are extremely happy to give a warm Welcome to Jacob to the Enberg Agency family - we can't wait to share the material with you!
On Submission to publishers now.
15/ 04/ 2021
We are very happy to announce a new authorship at Enberg Agency – with the feeling that we get to contribute with a story that is life changing we wish to give a warm welcome to Katarina Mannheimer Ahlström.
Katarina has a doctorate in clinical social work and currently works as a writer, hypnotherapist, psychodynamic therapist, meditation leader and lecturer in psychology and personal development. In 2020, Katarina suffered from breast cancer. In her forthcoming narrative non-fiction I Will Get Through This, she gives us a very personal and informative handbook about a journey through illness. We are extremely proud to be able to start this collaboration. Welcome Katarina!
On Submission to Swedish publishers soon!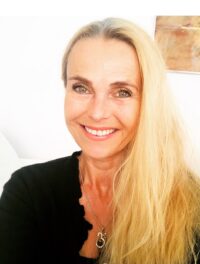 02/ 02/ 2021
Ingemar's Awakening written by Mikael Bergstrand and Villa Sea Breeze written by Caroline Säfstrand is both Nominated for "Best Audiobook 2020" in the Novel category at the Mofibo Awards in Denmark!
And Sweet Red Summer Dreams Written by Christoffer Holst is nominated for best novel in the Romance Category
1/ 02/ 2021
Enberg Agency is proud to announce that the following five titles from our agency's authors are Shortlisted at this year's Storytel Awards 2021 - Congratulations to:
Women's fiction category:
Birgitta Bergin for HAPPY DAMN CHRISTMAS
Christoffer Holst for SUNSHINE AND PARMIGIANO 
Jenny Fagerlund for MY SECRET LIFE 
Suspense:
Gabriella Ullberg Westin for ONE SINGLE BREATH
Non-fiction: 
Andreas Slätt & the Karlsson-Dahlén family for THE KEVIN CASE
Click here to place your votes in each category!