Six Substances - That Will Change Your Life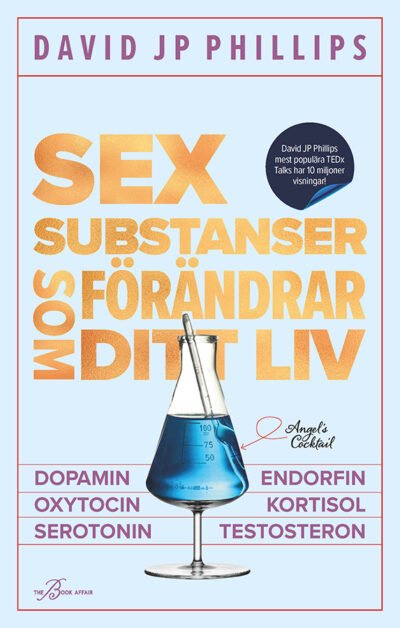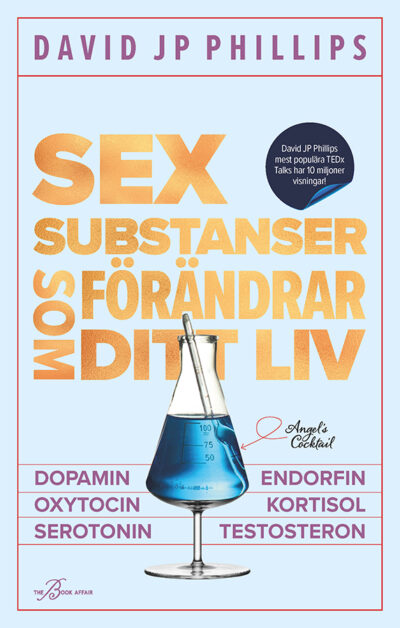 Rights sold
Germany: Droemer Knaur
Greece: Papasotiriou
Hungary: Central Mediacsoport
Italy: Vallardi
Israel: Kinneret
Japan: Shinchosha
Latvia: Zvaigzne
Portugal: Lua De Papel
Serbia: Kalipso
Slovakia: Ikar
Sweden: The Book Affair
Spain: Planeta
The Netherlands: Atlas Contact
Turkey: Diyojen
OPTIMIZE YOUR BRAIN
Hormones and signaling substances affect how we feel and our well-being. Learn to optimize the body's chemical factory and achieve lasting effects in your life.
How would you like to try an Angel's cocktail with the signaling substances dopamine, serotonin and endorphin? Or maybe you prefer a Devil's cocktail with cortisol as the main ingredient? Think carefully. Our neurotransmitters are critical to becoming our best mental selves. This book is about how to lead yourself towards the future you desire. For everyone who longs to feel high on life for real.
Reader's reviews:
"WOW! I love all the real life examples that explain the effect of the six substances. Inspirational and easy-to-read handbook on brain chemistry. Concrete tips to make life worth living with passion."
"I MAY be high on dopamine after the first chapter but I've followed and devoured everything David has done for so long that I know the rest will be wow! Buy one for those you care about too! It is a pure act of love."
"Best thing I've read in personal development!
I have both studied, read and listened to most of the great lecturers in personal development and mental training since 2008 and followed David since his first interview in the Success podcast, but this book is still something out of the ordinary. I love David's clear examples and concrete tools. He writes a lot about things I already know and do, but I've still managed to get stuck in the grey-hazy dopamine existence without any real energy to get out of there. But with the help of this book, I've managed to pinpoint the weak links and picked up tools to fix them. SO grateful!"
"I soaked up every sentence of this well written, inspiring and very useful book. Will use the tools both privately and to inspire and help my clients.
Concrete, substantive and life-changing!"
"This is something EVERYONE should learn from childhood
For me, it all started with a course, then I was hooked. When the book was to be released, I was quick on the button to order it. This is a book everyone should read, and information EVERYONE should get, from childhood. So crucial! The book is skillfully written, in a way that everyone can understand. The book quickly brings both tears and laughter and is hard to put down. If there is a book you are going to read - read this one! What David teaches is SO important. Think that you yourself, with the help of the tools in the book, can control your mood - become the best version of yourself! IT'S TRUE! Read it, you won't be disappointed. Read and learn further. WOW on it!"
"It's not often that I experience a book as strongly as I experienced this one. A bit like "that's how it works" for emotions and neurotransmitters. The book provides simple tools how to create the neurotransmitters you desire. In other words, how to have a better and happier life. Does that sound fuzzy? It is not. It is based on scientific studies mixed with self-experienced tricks in the pursuit of a better life. Had many "aha" experiences. Have tried several of the book's tips, and they work! Highly recommend it."