Your Hidden Motives (Dina dolda drivkrafter)
Angela Ahola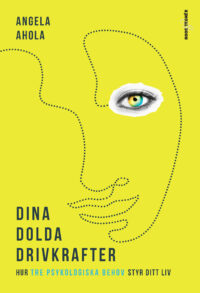 Rights sold
Korea: Chungrim Publishing
Sweden: Roos & Tegnér
Russia: Alpina
Ukraine: Alpina
We compare ourselves to others, and then struggle with feelings of inferiority. We try to blend into the crowd, yet can't stand it when someone else is wearing the same outfit. And while we love expanding our knowledge, we instead catch ourselves swept away in the deluge of Instagram.
Why do we do the things we do? What guides our behavior as individuals? Three motives provide us with answers. Having been shaped over millions of years, these motives helped Homo sapiens to survive: Our desires for secure relationships, status, and new knowledge.
In this book, Angela Ahola explains how our hidden motives drive our needs, our actions, and our reactions. But it's also about how the conflict between these primeval forces and our modern lifestyles can go wrong. This isn't a book about how you're supposed to be. It's about how you are deep down inside. It will help you to better understand your own behavior, and that of others as well. But there's more to it than just that – with the help of this book's pragmatic tools, you'll be able to take control of and navigate your own daily life.
Motive 1 - Status & Power
Motive 2 - Relationships
Motive 3 - Information and Knowledge
224 pages
Reviews
Coming soon