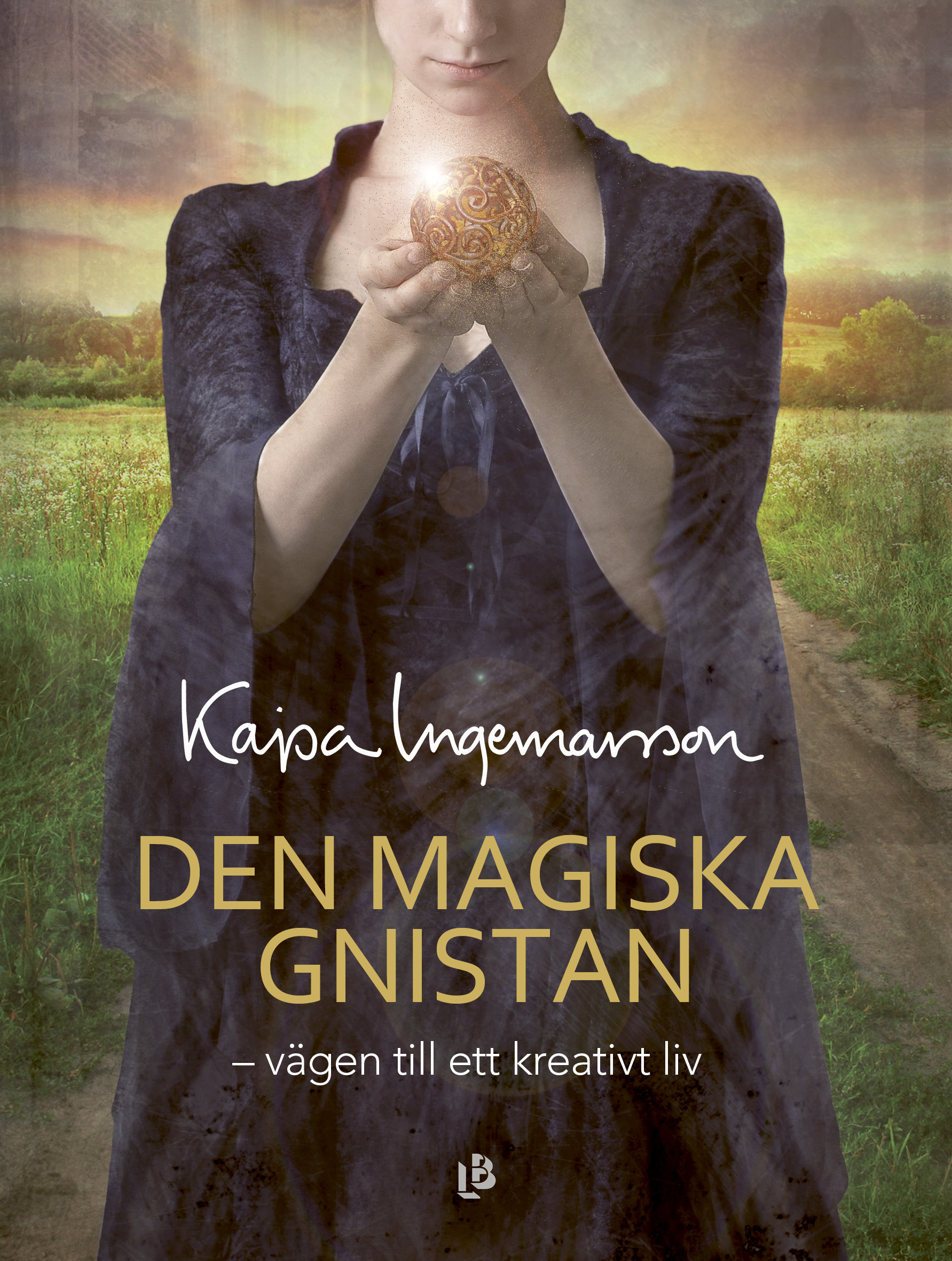 Rights sold
Sweden
Poland: Kobiece
Finding the magic spark of creativity and true inspiration
Heartful Living is the first title of the groundbreaking trilogy Way of The Heart. It explores the field of creativity, intuition and inspiration, and urges us to take personal responsibility for our lives. By guiding us toward awakening the dormant creator and inner guidance system within, it helps us realize the life we truly desire. It will change your perspective on life and, simply put, you will never look at yourself and your creatorship abilities the same way again.
What is creativity? Can you trust your intuition? What is the source of inspiration, and can we somehow affect the flow of it? These are questions raised by the author in in this book. The answers are found far from clichés and quickfix solutions. The message from the author is, that creativity is not just a tool for superficial success, it is our inherent and limitless ability to create our own reality in a context so much grander than the human mind can grasp.
To become mindful of your creative potentials gives you the possibility to get to know yourself in a new and expanded way. The more aware you become of your creative potentials and the possibilty to make use of them, the more you will experience growth, joy, self-love, a sense of unity and pure magic.
Heartful Living - Finding the magic spark of creativity and true inspiration is an inspiring and sometimes thought-provoking book about our creative abilities and potentials, but it is also a down-to-earth guide on how to open up to inspiration and the realization of our dreams.

The book is divided into seven chapters:
You Are Creative!
Your Inner Guidance System
The Great Grid
The Magic Spark
The Art of Moving On
What's Stopping You?
All Is Well That Ends Well

The book is illustrated with the authors own captivating photos setting up a grand space for the wonder and awe of creation.

245 pages
A selection of reviews from readers of Heartful Living:

"I have NEVER gained so much from a book! It is amazingly good!"

"I never read a book like this before. It was as if I inhaled it. I absorbed the book, not through my head, but through my entire body."

"These pages bring along exciting feelings, at times curiosity or deep recognition, other times a challenge for inner reflection."

"I love this book! It is so full of hope and comfort, so well written. It empowers the thought that it is possible to change your life in a positive way, to make it more whole, more rich."

"An amazing book! What I find most distinguishing, is that it is written in such a contemporary and accessible language, that it makes these important questions tangible och concrete."

"A powerful, yet soft guidance to a higher consciousness and creativity. I am convinced that this book will nourish the many. I was profoundly happy to take part of all the wisdom captured in it!"

"Magic! I just didn't want it to end. It's the kind of book you can read over and over again, every time rediscovering and reconnecting to the source of wisdom."

About the trilogy Way of The Heart

Through her long list of bestselling novels, Kajsa Ingemarsson has proved to the readers that every moment is a turning point away from restrictions and limitations. By this, she has provided hope, joy, boldness and sometimes provoking challenges to the audience.
Way of The Heart is a step further, a groundbreaking non-fiction trilogy exploring the potentials of human consciousness. It is contemporary, fluent and catching in style and language, yet crystal clear, anchored in a long tradition of mystic wisdom.
There is truly something magical - something undefinable - embedded between the lines in these three books. An ancient wisdom that sparks the inner knowledge within to realize our own inherent creator ship. Something that ignites the drive for expression, for freedom, for creativity, exploring and expansion, and leads us to capture our brightest potentials.
Way of The Heart is an invitation to take the road less traveled, to boldly set out on the adventure of life, full sails ahead. The response from the audience has been overwhelming, with countless testimonies of life-changing experiences from reading.