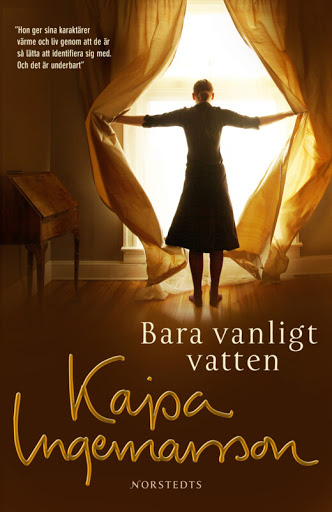 Rights sold
Estonia: Ajakirjade Kirjastus
Finland: Otava
Germany: Fischer Verlag
Iceland: Forlagid
Italy: Mondadori Editore
The Netherlands: De Kern
Norway: Gyldendals
Spain: RBA Libros
Sweden: Norstedts
The successful author Stella Friberg seems to have everything a woman could ever dream of; an incredibly successful career as an author, an exclusive flat on Östermalm – a fancy part of Stockholm – an attractive boyfriend in Fredrik, a closet filled with designer clothes, a sports car and a horse. But a water leak in the bathroom leads to a number of unexpected and dazing events which will essentially come to change her life.
Stella's books about Franciska Falke, a young, independent, private detective in the 19th century Stockholm, are  a fantastic success, both in Sweden and internationally. Now the 10th and last book in the series is to be written. But it is hard to find peace and quiet when a renovation company moves in and begins to open up floors and drill through walls to find the water leak.
The publisher is pushing to get her to finish the book, at the same time as the Fredrik wants to settle down, and move in together. And when Stella wants to give that a chance, it turns out Fredrik is cheating on her. The writing gets harder and harder.
When it is storming around Stella, the illusion of her life falls apart – piece by piece. And it turns out she is really lonely. Her parents has never understood her choice of career, the friends have all left her in the same speed her success has grown and the publisher only wants to get the most out of their author. The only one who sees how she really is doing is Johnny, the carpenter who happens to step into her life right when it starts to fall apart.
564 pages
Reviews
I guess reading entertaining literature just for pleasure is almost forbidden. But I admit; my weekend with Kajsa Ingermarsson's novel Simply Water was unusually nice! /…/ Lightweight and humorous, written with a twinkle in her eye. Definitely a novel I would give to my mother-in-law, my daughter and the daughter-in-law when they ask if I have any nice book to lend them.
/Norra västerbotten
And I realize that Ingemarsson, just like she portrays her crime novelist Stella Friberg, fully masters what ingredients are needed to catch the reader and to create the perfect summer
/Nittonde stolen
Simply Water is a well written novel where Kajsa Ingemarsson with easy-to-read but well-kept prose, gives us a story about an author, Stella Friberg, who is struck by writer's cramp.
/Dagbladet
Simply Water is written on easy-to-read prose in the same style as Ingemarsson's earlier novels. We also find Ingemarsson's feel for humor, recognition and ability to create living characters.
/Borås tidning
… a true page-turner.
/Aftonbladet