Health Revolution - The cook book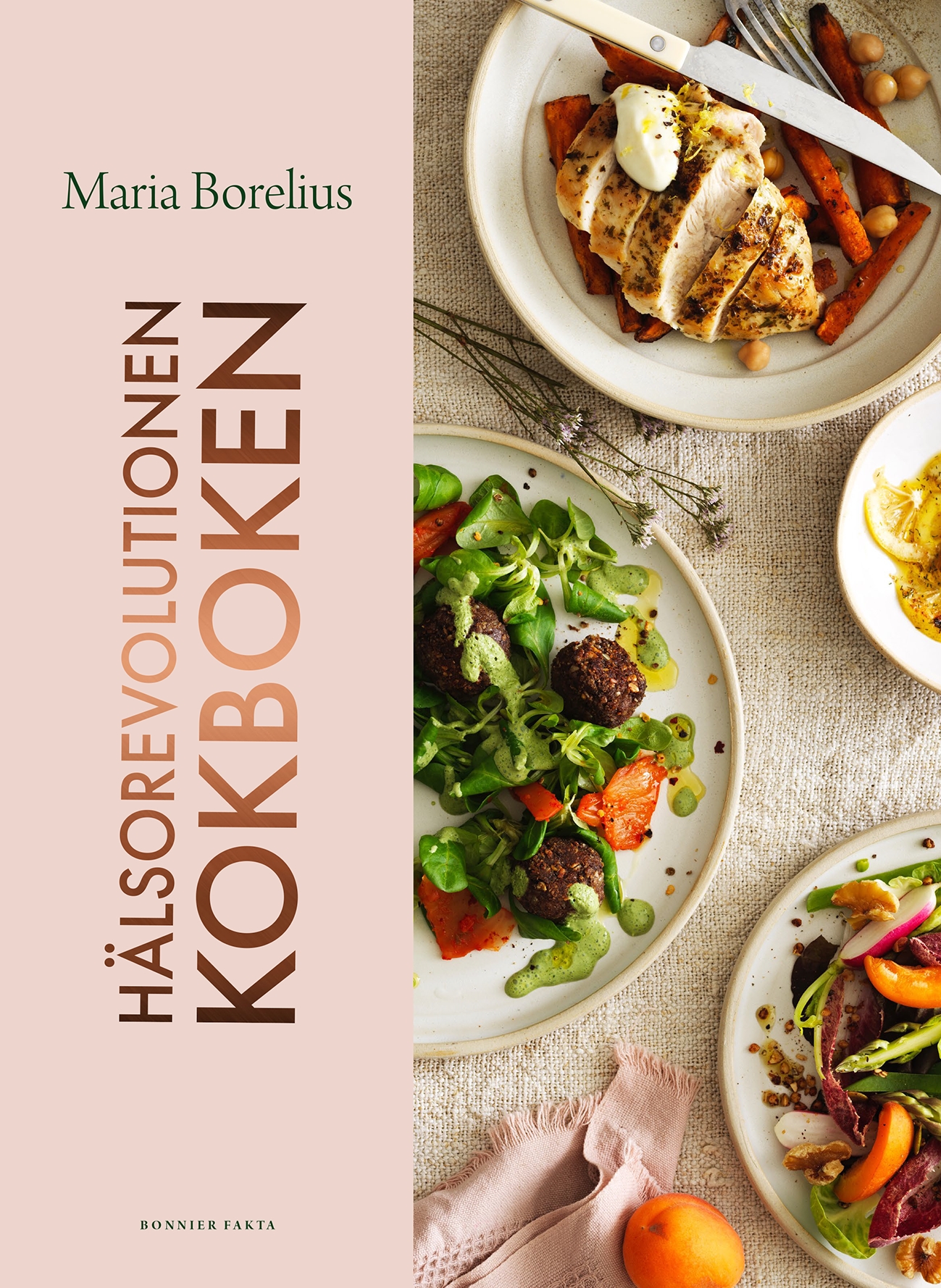 Rights sold
Sweden: Bonnier Fakta
Norway: Bonnier Norsk
Do you also want to fill your meals with nutrition, plenty of vegetables, good proteins, satiating fats, tasty spices and delicious sauces? Maria Borelius - science journalist, biologist and author of several best-selling health books, has great passion for how life in the kitchen can be both wonderful and life-affirming, while providing balanced, healthy food.
Health Revolution: The Cookbook contains over 60 recipes that support the anti-inflammatory lifestyle, keep blood sugar stable and fill you with energy. There is also an updated food pyramid that makes it easy to build healthy meals. For those who are looking for concrete guidance, there is a complete meal plan for six weeks with shopping lists for each week.
In this top listed anti-inflammatory cookbook Maria Borelius offers a new innovative take on the classic food pyramid we have become accustomed to but is out of date with the new science on health and food intake.
She has divided the recipes into mood categories so to make it easy to pick which meal to make. It's simple recipes that will fulfill your life just as it has hers and it's joyful, encouraging, nutrition packed, flavorful and all based on science.
220 pages
Reviews
"Maria Borelius has previously published several books on the topic of health and healthy food. In this cookbook, she gives a description of the background to each recipe, e.g. a story about a person or place. In addition, she explains why certain ingredients were chosen and how these affect the body in a positive way...I really appreciate the recipes in this book. They are quite numerous in number and far from standard, which makes the book useful both as inspiration and as an aid in meal planning." BTJ Library services no 24 2022