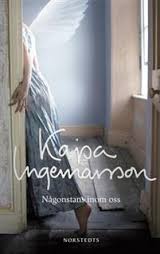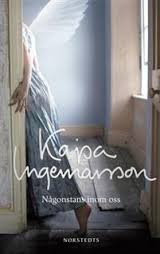 Rights sold
Denmark: Palatium Books
France: Les Ballands
Italy: Mondadori
Germany: S Fischer verlage
Sweden: Norstedts (hardcover)
Can heaven wait?
Rebecka is a successful businesswoman living in a seemingly happy marriage with her husband Mikael. Yet her life has ended up in a blind alley, a chaos that pushes her to the edge.
One late night, she finds herself standing on a cliff high above Stockholm, the city where she lives. In front of her, a steep fall that would crush anyone. Behind her; a life, a marriage, a career and questions unanswered.
Rebecka has made up her mind, and in the moment she lets go and steps out into the dark unknown, the story could have ended. instead, this is where it begins. The fall is not the relief she expected, and slowly, reluctantly, she realizes that it is not possible to escape what she was trying to avoid. The question is, could she return and make everything right again?
By her side in the vast emptiness she ends up in after falling, she has Arayan, the guardian angel she at first refuses to acknowledge. The angel tries to help her reconcile with the past, but Rebecka refuses to listen. The one thing she wants is to turn back time, to reunite with Mikael, and to save their relationship. At the same time, in the earthly realms, Rebecka's death sets Mikael on a journey to find out who she really was. A search that brings to light painful truths, as well as a new beginning for love.
When Arayan introduces Rebecka to other lost souls, she slowly becomes aware of how far the distance between her and Mikael is. But perhaps there still is a way for love to conquer …
Somewhere within us is a beautiful and deeply touching love story that doesn't stop at the obvious. It is also a playful story about life and death, about setting the one you love free, about forgiveness and reconciliation with what might have been, but is no longer.
373 pages
A selection of reviews and reader's comments
"A novel that gets under your skin"
"An easy-read masterpiece, witnessing of deep insights into the unknown, knowledge of the the human psyche, and respectful love."
"I just loved it! An amazingly strong and touching story, yet so easily accessible."
"It is the best book I ever read, and I will recommend it to everyone I know."
"Reading this book opened the door toward an expanded and spacious room for new thoughts. Thank you!"
"High class, interesting, well written and fluent in style."