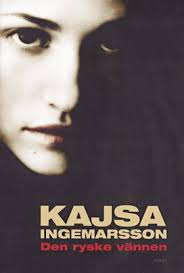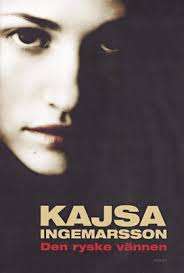 Rights sold
Netherlands: De Kern
Germany: DTV
Sweden: Forum (hardcover), Månpocket (paperback), Storyside (audio book), eLib (electronically book)
Fatal attraction plays a big role when Katja, Henrik and Maria become mere pawns in a major political game that is being played out far above their heads. An intelligent and complex thriller is interwoven with the fates of characters that really engage the reader's interest. And an inevitable love affair fights a battle of its own.
Kajsa Ingemarsson is back with her fourth book after her three major sales successes this is her first political thriller. Here she shows her cleverness and style when it's at its best!
During a trip to Chechnya, the minister for international development Katja Löfdahl visits a children's home and is deeply moved. Despite the warnings of those around her, she decides to allocate a substantial sum of money to support the project. But the first instalment disappears without a trace, and Katja realizes that she has been duped.
The media begin to get wind of the affair, and Katja becomes more and more desperate. When an American diplomat offers his help in an unofficial capacity, she accepts - with fateful consequences.
Henrik Hamrén, an official with the Foreign Office, is drawn into the aid minister's affairs. At the same time he is trying to solve his own problems on the domestic front. He loves his much younger wife Maria, but her longing for children is causing a growing rift between them.
308 pages
Reviews
"Kajsa Ingemarsson possesses a gift for language that can take her a long way in Swedish literature… Creating such a realistic novel with such elegance is extraordinary. Add to that an impressive feeling for language and there are very few criteria lacking to make a great author."
Eskilstuna-Kuriren
"The Russian Friend is impressive in its credible wealth of detail. And no single aspect has been left unconsidered. Everything - the actual plot and the motivation of the characters - is carefully thought out to the smallest element."
Femina
"Kajsa puts together a credible, exciting story about love, ideals and loyalty that works on many levels."
Må Bra
"Kajsa Ingemarsson has put together an exciting and fairly credible story about spies, counterespionage and love stories. There is a pleasant flow in her use of language and she knows what it's like to be a young woman caught up in a career."
Folkbladet
"This is an exciting, romantic, political and down-to-earth story that succeeds in captivating the reader from the very first page. As usual, the language is clever and appealing… "
Tranås-Posten
"I hope that Kajsa Ingemarsson has given up her secret-agent job (you never know) and concentrates on writing."
Folkbladet
"Ingemarsson at her best… With The Russian Friend, Kajsa Ingemarsson takes yet another step forward as an author. This is the best work I've read by her."
Borås Tidning
"It's no wonder that Kajsa Ingemarsson tops the bestselling lists. In this book she uses her own background as an employee of SÄPO, the Swedish secret service, and creates a tight, exciting and advanced thriller."
Tara
"You can't tear yourself away from a well written novel… The story feels credible, as do the characters, and I won't be surprised if The Russian Friend is as great a success as its predecessor."
Smålands-Posten
"Kajsa Ingemarsson shows no hesitation. She aims high, and achieves her goal."
Länstidningen Södertälje
"Wonderful reading - intelligent and interesting."
Året Runt
"Kajsa Ingemarsson is familiar with international games of political intrigue and she provides both excitement and an insight into a game that's difficult to understand. The language that Ingemarsson herself uses is uncomplicated."
Dagbladet