The Oyster Diver's Secret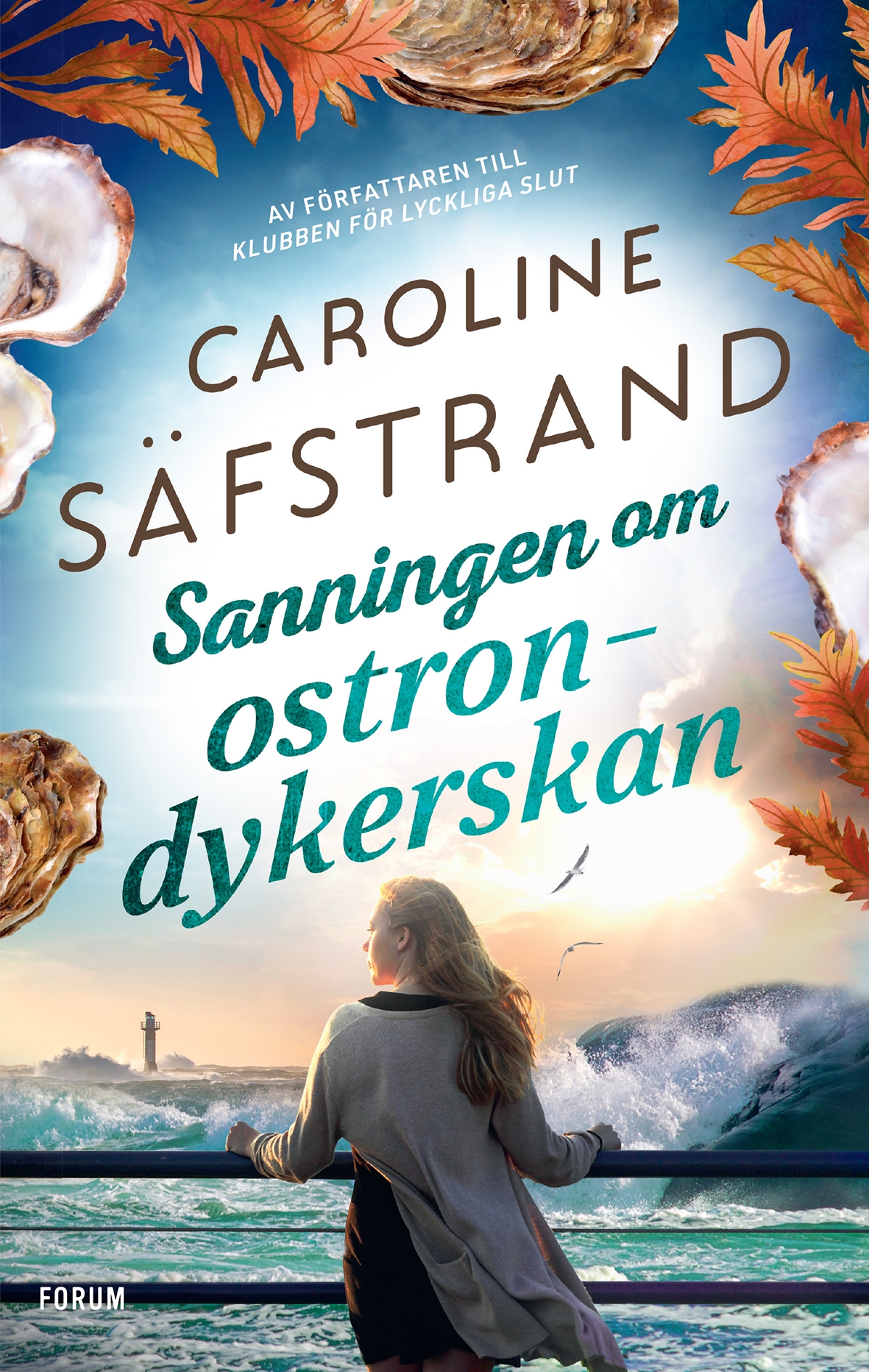 Rights sold
Denmark: Alpha
Germany: Blanvalet
Norway: Bastion
Sweden: Forum
USA: Amazon Crossing
Nominations & Awards:
Awarded Feelgood of the Year 2023 at the Feelgood Festival
&
Nominated to Storytel awards in the Feelgood category
A feelgood novel about friendship, courage and the search for the truth. When the author Inez Edmark's neighbor with a healthy lifestyle suddenly passes away, she decides on two things - to clean up her house so that her daughter won't have to go through all her stuff and to write her last book. Not a novel this time though – instead it will be a personal confession: The Oyster Diver's Secret. When Inez herself falls and injures her hip, she is forced to hire the cleaning lady Meja, who will help her clean and sort through the house for some weeks. Inez's only rule is that Meja may not under any circumstances open the blue folder that contains her manuscript. The meeting between Inez, who is in her autumn years and must reconcile with her past, and the lost Meja, who is looking for a future, have unforeseen consequences. Will the two women, despite their differences, be able to help each other?
350  pages
Reviews: 
"The Oyster Diver's Secret by Caroline Säfstrand is an absolutely wonderful reading gem that captivated me from the first page and which I could not possibly put down until the last page was read. The book has a warm multi-layered plot with both soul and heart, darkness and pain and with a gallery of characters that is hard to forget. A fantastic novel that would do well on the white canvas. It is an impressive novel construction. The plot is carefully thought out and is both winding and winding in both ups and downs.
We meet a few people of different ages who all touch and engage me in their own way. It's nice to follow their changes and how they develop each other in an empathetic way. Secrets, guilt and shame come to light and I am happy to follow the friendship that grows.
This is a novel that comes just in time. A reading that gives hope and energy in our dark world. This is the author's eighth book - and if you have not read any of it yet, do it immediately!" - Agneta Norrgård
"The big theme in the book is friendship, but it also addresses the sometimes tangled mother-daughter relationship, people's dreams and between the lines it also treats the constant existential question of the meaning of life. Like Säfstrand's previous books, it is touching, well-written and very entertaining." 4 out of 5 BTJ library services no 13
"If you're only going to read one book this year - read this one! A beautiful, moving and inspiring story about daring to stand up for yourself. To sometimes grasp at straws but still find the strength to hold on. It is so beautiful, brittle and strong at the same time." - Millimys_books
"I never wanted the book to end and just like the other books, the ending gave me goosebumps. I admire the author for her talent to be able to describe "ordinary" characters in such a deep and beautiful way." -bookish.se
"This book completely blew me away! Caroline has done it again, an absolutely magical book. She is so skilled at portraying, describing and handling the parallel actions in an amazingly good way. Bringing together the perfect mix of friendship, secrets and deeper feelings along with sadness, despair and hope is absolutely awesome." -Bettan the book talker
"I needed to collect my thoughts for a while after reading Caroline Säfstrand's latest book. I think she has outdone herself - again. Wonderful book. It sails up as one of the best books of the year for me." -lollos book corner
"A really good book should be felt in the whole body, and Caroline Säfstrand's new one does that. With both seriousness, sadness, joy, longing and vulnerability, she has built a well-thought-out and affecting story that made me read the entire book in one sitting." -In_my_bookshelf
"Yes, it is simply fantastic. Caroline is a master at creating personalities that you immediately get attached to, both the main characters Inez and Meja, the oyster diver Matilda who has a central role and the wonderful neighbors Filip and Sverker." - Lady of culture
"Caroline Säfstrand writes and describes in such a way that it captivates and touches. The environments are so realistic and the characters so quirky and genuine. Oh, and little Ingrid, the naked guinea pig! Don't miss this beautiful and sparkling novel. Now I will also capture my dream." - anette's_little_library
"You immediately recognize the feelgood writer Caroline Säfstrand who likes to write about people who meet in a random way but who become very important to each other. The Oyster Diver's Secret is no exception." -Göteborgs-Posten
"The friendship between the 71-year-old writer Inez and the searching 37-year-old Meja raises important questions about the relationship between parents, children and sisters. Caroline Säfstrand entertains with that honor." -M magazine
"Friendship across generations and a mysterious story about a friend who disappeared. It is hard not to be touched by Caroline Säfstrand's portrayal of Inez and Meja." - Blekinge county newspaper