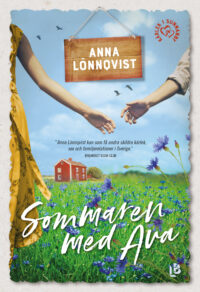 Rights sold
Sweden: LB förlag
It will be a hot summer in Sunnanby.
The last thing Ava wants when she comes home after a time abroad is to go up to little Sunnanby, in the deepest forests in the north. The picturesque village where she spent her childhood summers is now stained by memories she would rather avoid thinking about. But fate wants something different, and without her really understanding how it goes, she soon works at what used to be her grandmother's old café.
Axel is Sunnanby's most attractive single, but the only thing in life that means anything to him is his daughter Ellen. After being deeply disappointed several times, Axel has no desire to start a new relationship.
Cornelia now owns Café Sunnanby, but has not set foot there since a terrible event that the whole of Sunnanby is still gossiping about. When the café is threatened with closure, however, she is forced to go there, and it will be the prelude to a summer that neither she, Ava nor Axel will ever forget.
Summer with Ava is a warm and romantic story about immediate attraction and love, loneliness and sadness. It is the first in a series of love novels that takes place in Sunnanby.
394 pages
Reviews:
"Charming, warm and romantic." -Bonniers book clubs
"Oh what a wonderful book! It lived up to my expectations and contains all the ingredients I like in a warm, loving feelgood novel this summer. Empathic and vulnerable that evokes emotions in me as a reader. " -Agneta Norrgård
"Anna Lönnqvist tells very well about how we deceive ourselves and each other." - Lotta Olsson, Dagens Nyheter