Under the Stars of the Milky Way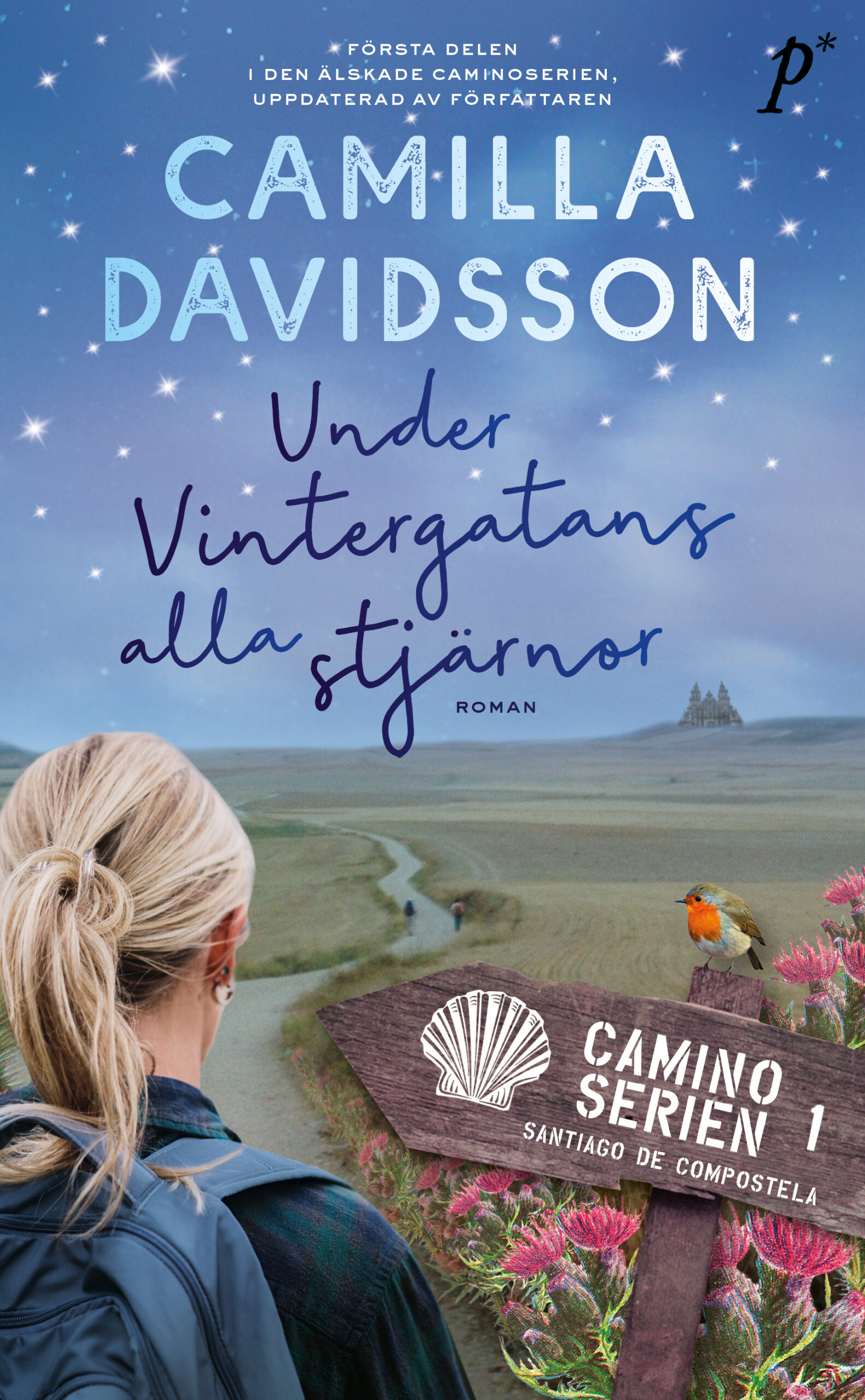 Rights sold
Sweden: Printz publishing (previously Bladh by Bladh)
Denmark: Palatium Books
With "Under the Stars of the Milky Way" Camilla Davidsson at once caught a devoted audience curious to follow the stressed-out career woman Emma on her first steps towards the path to inner development. In this first part of the feel-good trilogy Emma is forced to leave her seemingly comfortable life in the big city. She is setting out on a journey that is both physically and mentally challenging, but also the beginning of something new.
When we get to know Emma, she has decided to escape a too demanding career job in Stockholm to seek fortune in London instead, she actually runs off to Eric, an American she has fallen head over heels in love with. Eric isn't easy to read, and their relationship becomes complicated and nothing goes as Emma has hoped for.  Although London feels better than Stockholm and she decides to stay.  She gets by with temporary jobs, hoping to get Eric's love by giving him time. By coincidence, she hears about the thousand years old pilgrimage route, The Camino, to Santiago de Compostela in Spain and it feels like a sign, could this give her the room and time to sort out what she should do with her life?  With an old backpack and a pair of worn sneakers she sets off on a 500 miles long walk in the midst of the Spanish summer.
To walk long distances day after day is harder than Emma could ever imagine. During the arduous days on foot through the Spanish countryside, she is forced to confront her darkest thoughts and memories of the past. But she is not alone. Along the way she meets a variety of people from different parts of the world. Their destinies and life stories will have a strong and valuable effect on Emma's thinking. Emma's spontaneous idea to do this transformative journey leads her to re-evaluate her choices in life and everything she has ever believed in.
Pages 298
Reviews from the Danish readers:
"A really nice and entertaining love novel with an underlying coming of age story... even though it's set in Spain it has a stroke of Swedish Hygge" Merete Trap, DBC, Denmark
"It's a heartfelt chick lit novel with something to tell. 5 out of 6" - Bechsbooks, book blog
The Swedish publisher;
"It is very rare that I get a spontaneously submitted script in my hand that really captures me from the first page to the last. But Camilla's book did. I would call it an intelligent feel-good novel of the highest quality!" / Annika Bladh
Link to a reader review in Swedish where the reader went back and read the first two novels AGAIN to write a review on the whole trilogy.
http://www.bokmalen.nu/2016/09/tre-resor-som-far-livsavgorande.html 
Extract from the review:
"The books contains a lot of recognition, We have all been in situations like Emma is faced with. Not all of us deal with it the same way as Emma does, she hikes the 80 miles long pilgrimage to Santiago the Compostela, a life changing experience." (...)  The trilogy about Emma and her struggle to make the right decisions in life is something we can all identify with. Life is not simple and sometimes we have to make hard choices, that not only affects us but the people around us. Camilla Davidsson describes this very well. And what could have been books that lectures us has instead become three darling good reads with lovely descriptions of surroundings and nice characters. (...) It's hard to let go of Emma and her life, and her life choices brings out both frustration, makes me annoyed and happy at the same time. "
Bokmalen