Darkness Beneath the Surface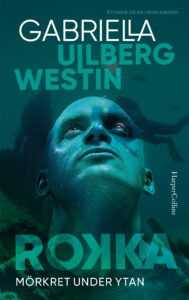 Rights sold
Finland: HarperCollins Nordic
Denmark: HarperCollins Nordic
Norway: HarperCollins Nordic
Sweden: HarperCollins Nordic
On a cold autumn day in Hudiksvall, police chief Carl Linderoth disappears without a trace. He is detective Rokka's father figure and when he is later found dead, Rokka's world collapses. A murder investigation begins, but the perpetrator always seems to be one step ahead of the police.
Rokka's protégé, the former running boy Eddie, is back in Hudiksvall after a time in a communal care home. He is older and at a more stable place in life. When Eddie talks about his new job, Rokka notices a detail that can be linked to the murder investigation. He hires Eddie to find out more, but will the young Eddie be able to work for the police in secret without revealing himself?
Darkness Beneath the Surface is a fast-paced page turner about fatherhood, trust and restoration. It is the eighth book in the Rokka series.
300 pages
Reviews: 
"If you want to read a detective story in the hammock this summer, Darkness Beneath the Surface is a perfect candidate. It is beautifully told, unpredictable and very good! " - kaffelasaren
"The author makes it incredibly easy to get caught up in the story and to just read, read and read. She really knows how to write both exciting and interesting. The reading just flows forward to catch up with the pages. " - boktokig
"Wow what a tempo !!! From the first to the last page, it is not a quiet moment. I am torn between hair-raising tension & tears of sadness and joy. The book ended way too fast and now I need to have part nine in my hand to ask all my question marks. Rating, well deserved: 5 out of 5"  -bokannicka
"Really exciting book with a good dialogue about a murder investigation with leaks, infiltrators and the darkness beneath the surface. Highly recommended! " -mestdeckare