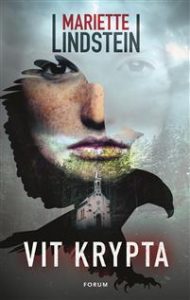 Rights sold
Germany: Blanvalet
Sweden: Forum
Poland: Bukowy Las
Alex and Dani are identical twins, inseparable since their parents abandoned them as teenagers. In the year they turn twenty-two, Dani goes missing during midsummer night eve. The search goes on for months without any clues about her disappearance.
When people in Alex' life try to convince her to forget what happened, she cracks, has a nervous breakdown, and spends a month catatonic in a mental hospital. When she is finally released, there is a single thought in her mind: Find Dani.
To make a living while looking for her sister, Alex gets an employment at the storied dating service Ash & Coal. That's where she meets the successful and attractive psychologist Carl Asher. Shortly afterwards strange things begin to occur. Why can she sense Dani's presence in one of the rooms at the office? Who is leaving mysterious letters in her apartment?
Alex begins to suspect that Dani has been kidnapped by a mysterious cult, but could that really be true? People around Alex start to question her mental health: is it all in her imagination? Suddenly, she finds herself in peril where all signs point to her becoming the cult's next target.
White Crypt is a thriller about invisible cults, powerlessness, and manipulation – and about a sibling love greater than everything else.
384 pages
"Suspenseful about cults and fraternal and their power over their members, a subject that Mariette Lindstein masters. At one point you suspect everyone." - Lotta Olsson, DN
"This book is completely in line with #metoo. Lindstein shows with her enormous knowledge and many years experience of cults how dangerous the combination of oppression, manipulation and cult-mentality is. The question arose in me: How far are people willing to go in the name of religion? I want reading to force to afterthought and critical reflection: This book does exactly that." - Mindy Joy Lifestyle blog
"Make sure to remember White Crypt if you liked the Cult on Fog Island trilogy" - Blekinge Läns Tidning
"Wow! It gave me shivers down the spine and chills deep into the bone. It is so realistically written that you want to go into the book and help! But you have to make do with sitting in the sofa and letting the tension vibrate all the way down into the toes." - Jessica's blog
"What a book! So suspenseful I could not put it down. Very well written. It really has everything!" - The Book-lady
"Riveting from the first page, and then more and more suspenseful. But despite the tension there is a beautiful calmness in the story – I really liked that." -Straight book talk
"So fantastically well written, with the right ingredients that spellbind you. The story creeps under your skin as you perceive clues and connections. Absolutely perfect!" -Anna's blog