Dehli's Most Beautiful Hands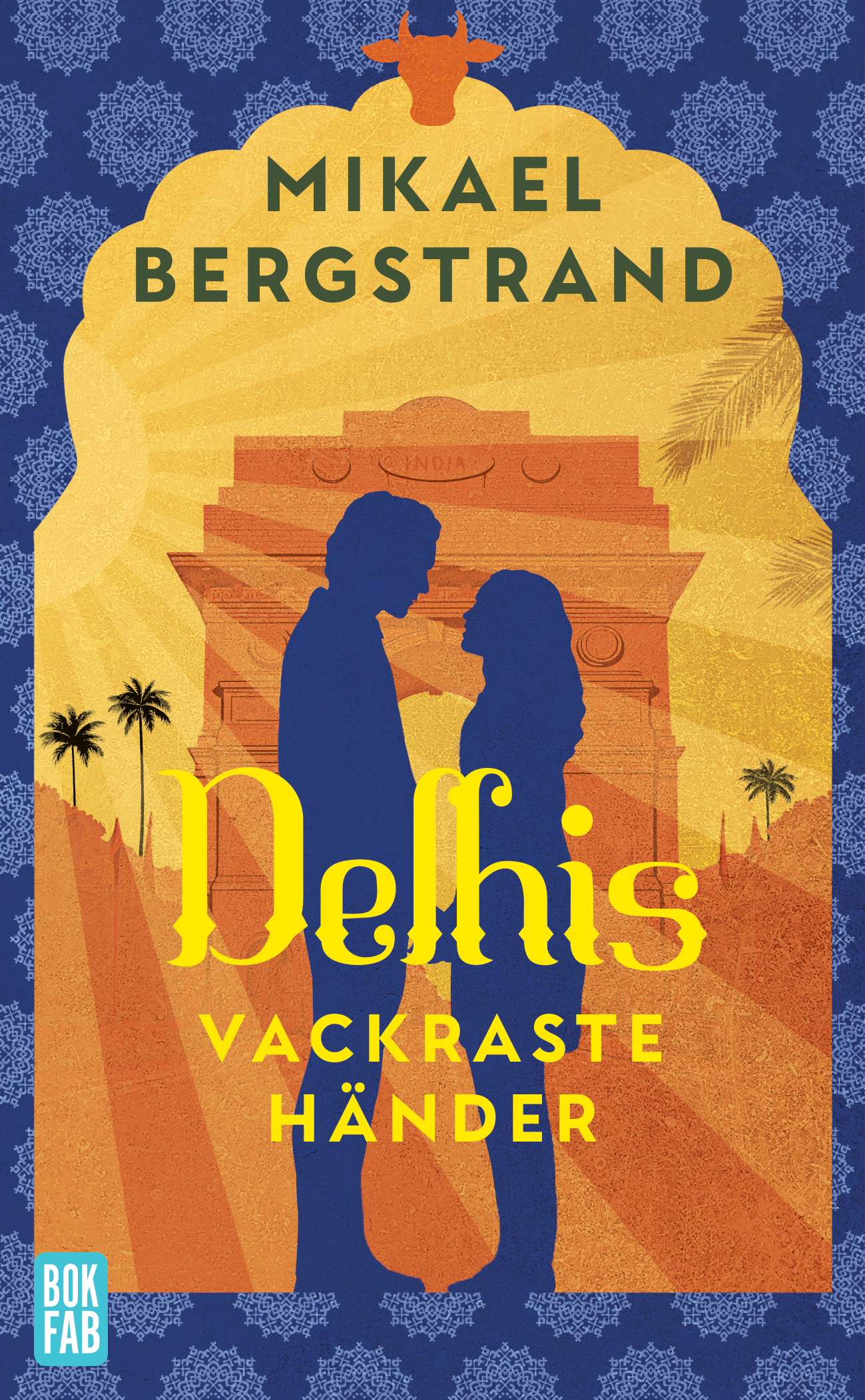 Rights sold
Denmark: Modtryk
Finland: Bazar
France: Gaïa
Germany: btb
Italy: Piemme
Korea: Moonhak Soochup
Latvia: Latvijas Medijis
Lithuania: Obuolys
Norway: Aschehoug
Spain: Alfaguara
Sweden: Norstedts
The Netherlands: Signatuur
TV/Film rights: Anagram, Sweden
In Delhi's most beautiful hands/Delhis vackraste händer, a middle-aged Swedish man meets the bustling and colourful life in India and encounters unexpected passion where he least expected to find it. Mikael Bergstrand describes this meeting with warmth and with a large portion of humour.
Göran Borg is what you might call a "loser": middle-aged, increasingly chubby, and without ambitions. His waking hours are mostly spent on reading a fan blog for football and thinking about his ex-wife, who left him 8 years, 4 months and 3 days ago. This is his every-day life until one day when he suddenly gets fired (due to extensive surfing on said fan blog for football) and is given a year's worth of salary in compensation.
When Göran has processed the worst of his bitterness, he decides to join his best friend Erik on a group trip to India. But the trip doesn't at all turn out the way Göran expected; already at the airport Erik abandons him for the company of a hot, young girl in the group, and once they have arrived Göran struck with a horrible case of the "Delhi Belly". Sick, alone and deserted at a shabby hotel in Jaipur, Göran awaits his inevitable death.
But then Yogendra "Yogi" Singh Thakur walks through the door, a spirited textile merchant armed to the teeth with inexhaustible optimism. With Yogi by his side, Göran is taken on an inner and outer journey through India, filled with adventure, strong friendship and intense love.
378 pages
Reviews
"Bridget Jones goes 52-year old flabby football nerd"
Tara
"Yogendra Singh Thakur, I would gladly meet him again."
Sydsvenskan
"the language is hilarious. You are there when you read it."
Gokväll, Sveriges Television
"It is impossible to write a reflection on India better than Shantaram, but Mikael Bergstrand succeeds in bringing the readers  along to filthy backyards, spicy smells and brightly coloured saris" Metro
"Incredibly funny book. I appoint it the next 'Centenarian-success'."
Radio P4, Värmland
"It is so joyful and entertaining to read. You are coming along on a delightful journey... With a smile on your face you join Göran on his adventures."
Radio P4, Halland
"Grand Lad-litt!" Swedish Rail travel magazine Kupé
"Obviously he knows Delhi well and loves the city and its people. It is a pleasant, entertaining and certainly not stupid story. It's fun for once to see the world through pink-colored glasses from Malmo." Politiken, Denmark
"Humoristic, well-told history about cultural differences"  bogvaegten.dk