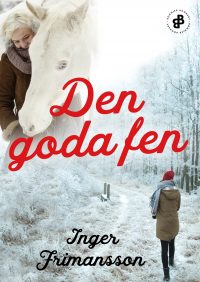 Rights sold
Sweden: Bonnier Bookery
The horse in the woods. At first Agneta can't make out what she's hearing. A plauged noise somewhere in the dark. Pretty soon memories from her youth appear: the freedom, the community at the stables – and the accident that ended it all.
In another part of the green area Sylvia is miserable. She had just made her dream come true by purchasing an Islandic horse. But she is about to lose everything. And now the horse has gone missing.
Inger Frimansson's The Good Fairy is a heartfelt story about loneliness, friendship and to dare to face your fears. And above everything else: about the freedom to horseback ride and the love for these big animals. It's about getting back up on the horse.