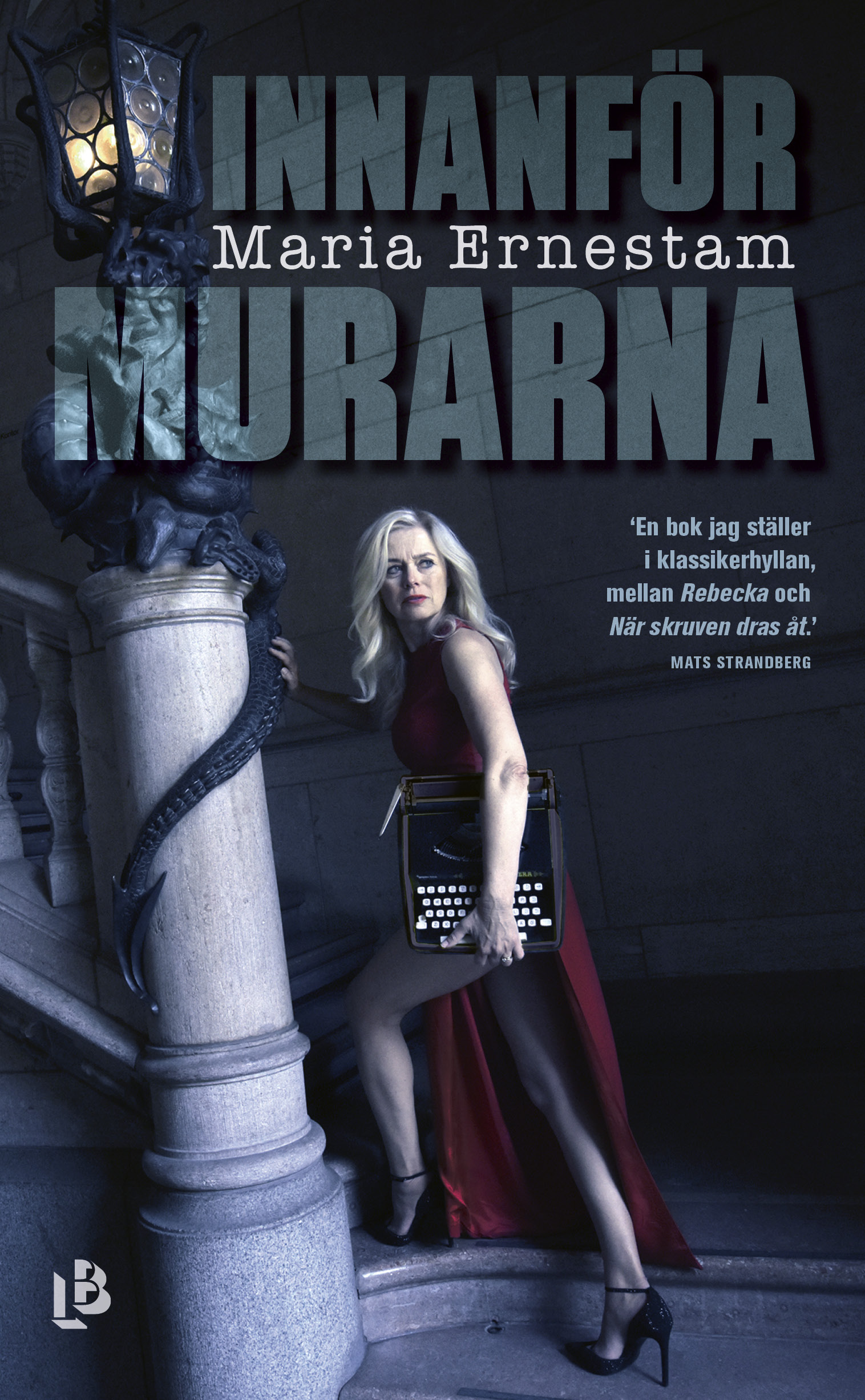 Rights sold
Sweden:  Forum (Hardcover) & LB Förlag (paperback)
Germany: Btb
A beautiful and horrifically gripping ghost tale
In the French countryside of Normandy among fields and apple trees lies an ancient mythical monastery whose library attracts researchers from all over the world. Thanks to a scholarship, journalist Sofi Edström has had the chance to go there to write and try to find peace. Behind her she leaves Sweden and a marital crisis with tragical consequences. She has not seen her husband for five years.
But she does not find the calm she is looking for. The monastery holds a dark story and Sofi is soon tormented by visions and dreams of what happened there during World War ll, when a group of Canadian soldiers were brutally killed inside the abbey walls during the allied invasion 1944. The fate of the soldiers, especially the one of a young farmer boy, is twisted around her own history until she no longer knows what is real. Who can she trust? Who is haunting her with whispers and knocks, and why? Is she going mad or does somebody want to hurt her?
Sofi is forced to face the things she fears the most and the walls of the monastery are not the only ones that need to be torn down to save her.
Within the Walls is a gripping thriller about the consequences of lies and betrayal. It's about escape, grief and atonement, about the story that never lets go, the world's or our own. It's a story about the walls we put up to protect ourselves from others and ourselves.
Reviews: 
"Ernestam is characteristically herself, but in a Gothic shroud that fits like a glove. A book I'll put on the shelf among the classics, between Rebecka and The Turn of the Screw."
(Mats Strandberg, critically acclaimed author of thriller- and horror fiction, referred to as Sweden's Stephen King)
"The reader easily identifies with her situation and engages deeply in this very well written life portrayal. (...) gripping novel about afflicting betrayal, great sorrow and trying to escape reality." BTJ, no 21, 2018
"…a fabulous journey into a person's innermost. 5/5"
Tofflan - the never-ending story, book blog
"Very well written and engaging psychological drama with elements of thriller … an almost poetical language, certain passages making me associate to Polanski and an absolutely fabulous reading of Maria Ernestam …" - BlommigaBarbro, Book blog
266 Pages