Katarina Mannheimer Ahlström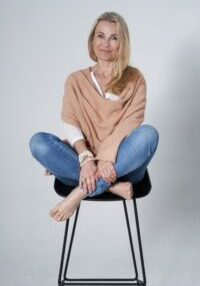 Katarina Mannheimer Ahlström is an author, lecturer, Psychodynamic therapist, Hypnotherapist, Journey Practitioner, Wayshower and Mentor in development of consciousness.
After nearly 25 years in the academic world, first as a student and Ph D program researcher at University of Chicago, USA, and later as an associate professor at Stockholm University, Sweden, she left her academic career to work with what she's most passionate about: Contributing to higher consciousness, helping us find the inner core of our being where our true power, strength and potential lies. And further, to help heal those blocks, wounds, misunderstandings and limitations that stand in the way of unlocking who we really are.
Through lectures and presentations, courses, psychotherapy, hypnotherapy, journey-processes and private mentorship, she helps people heal, develop and find their way back to the core of who they really are.
Katarina suffered from breast cancer and in her upcoming narrative non-fiction she has written a personal and informative handbook about a journey through illness. Her methods clearly helped, hopefully this can help others to handle illness. Her book I WILL GET THROUGH THIS was released in 2022. 
Author's website:
Author's Instagram: 
Bibliography
2022- I Will Get Through This (Jag ska klara det här), Biography
Contact us for photo rights