Broken Bones and Broken Hearts -

a Completely Impossible 

Christmas
Sold to Latvijas Mediji, Latvia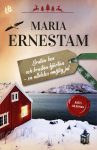 2019-04-01
We've been waiting all weekend to be able to tell you about two new authors at the agency - A warm and official Welcome to Åsa Nyvall and Helene Arkhem who together has written The Languages Of Love  - a book to teach us how to communicate Love. The world needs more Love and we need to know how to use it in the right way to be able to give and receive love.
Pressrelease
2019-01-30
Celebrated cult trilogy is optioned for TV
Erika Edman and Good Eye Production have acquired the rights to the highly acclaimed book series that includes the titles: Fog Island, Return to Fog Island and Children of Fog Island. The books, which are inspired by Mariette Lindstein's own experiences as a member of a cult, have sold a quarter of a million copies and are published in eleven countries including the UK and Germany.
Mia Jupp, Mariette Lindstein and Erika Edman
"One of the best thrillers this year" - The Guardian
Erika Edman is the producer of seven seasons of the internationally successful crime series Maria Wern, and in this project, she is collaborating with BAFTA award-winning British producer Mia Jupp.
"There is a universal fascination for the dynamics of cults. As a complement to the well-established Scandi Noir genre, we want to create a mesmerizing thriller series that offers a new arena where the focus is on the intricate mechanisms of the human psyche, the consequences of hierarchies and group pressure, and the effects on people living under the spell of a powerful, charismatic leader. We love the complex main characters Sofia Bauman and Franz Oswald, and the tremendous success of Mariette´s books worldwide gives our project a great international platform", say Erika Edman and Mia Jupp.
For her part, Mariette says, "It felt right from the very first meeting with Erika Edman and Mia Jupp. They are highly professional. And they really understand my purpose for the books and the importance of portraying the characters just right. I really look forward to continuing our collaboration." 
Mariette Lindstein's books have been sold to the UK, Germany, Canada, Norway, Finland, Poland, Lithuania, the Netherlands, Norway, Australia, New Zealand, Ireland, and Scotland.
Production is estimated to begin 2020.
Contact info: Maria Enberg at Enberg Literary and Film Agency,
maria@enbergagency.se
2019-01-22
Katarina Wilk's novel #WalkWithMe is on to the finals at this years Storytel Awards in the category "Best Young Adult". It's a story about the glamorous but rough world of modeling