The Book Club at the End of the World 
Sold to Exmo, Russia
Sold in co-operation with Andrew Nurnberg
Sunshine and Parmigiano & The Forgotten Recipe Book
2 Book deal - Sold to Cappelen Damm, Norway
Blue Blue Waves of Autumn, Cold White Winter Nights & Green Blossoming Spring Winds
Sold in a 3 book deal to Stortebeeker, The Netherlands
The Badger
Sold to Dobrovsky, The Czech Republic
Sold in collaboration with Andrew Nurnberg Associates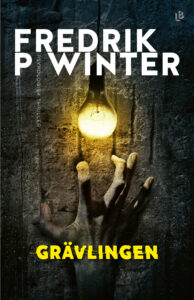 02/ 02/ 2021
Ingemar's Awakening written by Mikael Bergstrand and Villa Sea Breeze written by Caroline Säfstrand is both Nominated for "Best Audiobook 2020" in the Novel category at the Mofibo Awards in Denmark!
And Sweet Red Summer Dreams Written by Christoffer Holst is nominated for best novel in the Romance Category
1/ 02/ 2021
Enberg Agency is proud to announce that the following five titles from our agency's authors are Shortlisted at this year's Storytel Awards 2021 - Congratulations to:
Women's fiction category:
Birgitta Bergin for HAPPY DAMN CHRISTMAS
Christoffer Holst for SUNSHINE AND PARMIGIANO 
Jenny Fagerlund for MY SECRET LIFE 
Suspense:
Gabriella Ullberg Westin for ONE SINGLE BREATH
Non-fiction: 
Andreas Slätt & the Karlsson-Dahlén family for THE KEVIN CASE
Click here to place your votes in each category!
29/ 11/ 2020
We would like to give a warm official welcome to the Enberg Agency Family to two new authors - Ulrica Norberg and Carina Nunstedt. They have written a book together that we are proud and excited to represent. Soon we will have more info to share - we can't wait!