2020-04-01 
Today we wish to give a warm and official welcome to our new author at - Mattias Ribbing. Author of several non-fiction books and Grandmaster of Memory will release a brand new title at Strawberry Publishing this fall. It's a book that will challenge us to think differently on how technology can boost our brain capacity and give us practical tools on the way. We couldn't be more excited for this collaboration! More info coming soon but for now: Welcome to the Enberg Agency family Mattias!
2020-03-06 
IN THE SHADE OF THE FIG TREE written by Camilla Davidsson is voted best E-book of the year at the Nextory E-book Awards in the novel category!
A audience choice that is based on what the readers have read, completed and liked the most.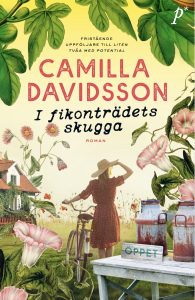 2020-01-23 
We are extremely happy and proud to be working with one of our Idols, Ulrika Davidsson, who's long and rich journey of writing healthy cookbooks has followed us through the years. Now she has written a book that we have completely fallen in love with. It has everything we've been looking for in order to follow a food- and health plan that works in the long run to create new habits. 66 Day Challenge has already been top listed and reprinted! It teaches us how to reach a healthy lifestyle and offers a modern, well thought through and easily accessible food plan that truly promotes health and brings out the pure joy of cooking. Welcome to the Enberg Agency family Ulrika Davidsson!
2020-01-16 
We wish to give Amanda Hellberg a warm welcome to the Enberg Agency family! Amanda's most recent novel will be published by Lovereads this fall. A CRINOLINE CHRISTMAS is a perfect festive romance in a historic setting, promising snow, roaring fires, chilling mystery and breathtaking passion. More info coming soon about the book.
2019-12-16 
The Storytelling Awards 2020 has just opened their votes for best Audiobook of 2019 - Shortlisted in the novel genre we find three Enberg Agency titles:
Caroline Säfstrand - Villa Sea Breeze 
Camilla Davidsson - In the Shade of The Fig Tree 
Birgitta Bergin - The Madwoman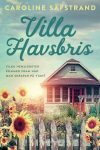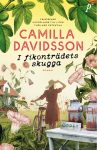 Click here to place your votes before January 17th.
The Winners in the different categories will be announced during the Gala on the 2nd of April.
2019-12-13
Filmrights on INGEMAR'S AWAKENING by Mikael Bergstrand is sold on option to Mint. Read the full Swedish pressrelease right here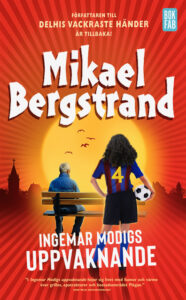 2019-11-19
The Bookshop on Riverside Drive by Frida Skybäck has been Shortlisted for the German Der LovelyBooks Leserpreis 2019 in the category "Roman" (Novels).
LovelyBooks Leserpreis is the biggest readers' choice book award in Germany. The votes close on the 26th of November.
Click here to vote