Your Hidden Motives
By Angela Ahola
Sold to Post & Telecom Press, China
Sold in co-operation with Andrew Nurnberg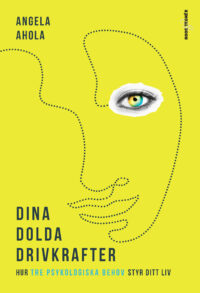 Your Hidden Motives
By Angela Ahola
Sold to Wave Press, Taiwan
Sold in co-operation with Andrew Nurnberg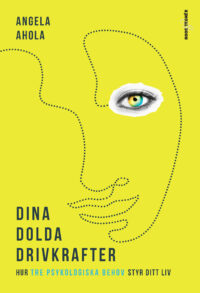 PRESS RELEASE
4th September 2020
Sometimes we are lucky enough to work on something that affects us on all levels, and this project really does! The Enberg Agency is extremely proud to represent the Karlsson-Dahlén family, as well as Andreas Slätt, the author behind "The Kevin Case", published by Forum.
"Starting this collaboration with the Enberg Agency for an international book launch feels good in every way. We are very careful about how we choose our working partners and with the Enberg family it feels just right,"says the author Andreas Slätt, who is also speaking on behalf of the Karlsson-Dahlén family.
The Kevin case was one of Sweden's most notorious criminal cases ever, and the legal scandal was revealed when the documentary "The Kevin Case" was aired on the prestigious SVT current affairs programmeDokument inifrån. Christian and Robin, only seven and five years old when they were found guilty, were cleared of all suspicion and guilt. The documentary has also been successful abroad and the Enberg Agency will now present the book to foreign publishers.
The book and audiobook have quickly become best-sellers on all major Swedish platforms, winning great reviews and strong, positive reader reactions.
Christian: "This is what we experienced. Our truth. It is extremely exciting to watch our book getting a chance to see the world with an international launch."
Robin: "In over 20 years, besides the hope for absolution, I have longed for this day to come. The day we could tell our story, what we have been through. To everyone. To the whole world. I don't want anyone else to experience what we have. It is truly wonderful that our book could have exposure in other countries and hopefully help others to have a better childhood. Mine was stolen."
In the book, Christian, Robin and their family members speak in their own words about the scandal that fundamentally changed their lives, about the abuse from the authorities and about their journey in shame and silence that lasted nearly twenty years, until their acquittal in 2018. The story of the Kevin Case is about what happens when the representatives of society who are supposed to protect us instead betray us, but above all it is a story about the strength of human connections, about surviving as a family against all odds and coming out on the other side strong and united.
Maria Enberg says: "Today, True Crime is a major genre internationally and the Kevin Case is unique. The Enberg Agency looks forward to sharing scripts and material with partners around the world and are very pleased to be able to contribute to the restitution that those involved deserve."
Andreas Slätt concludes: "Our common goal is to ensure that this never happens again, in any town, city or country. It is an important book from all perspectives."
Press Release In Swedish :
Det händer att vi får chansen att jobba med något som berör oss på alla plan, det gör det här. Enberg Agency är oerhört stolta över att få representera familjen Karlsson-Dahlén, samt författaren Andreas Slätt bakom "Berättelsen om Kevinfallet" utgiven hos förlaget Forum.
-Det känns väldigt gott i hjärta och knopp att få till det här samarbetet med Enberg Agency för en internationell boklansering. Vi är noggranna i hur vi väljer våra kontaktytor och med familjen Enberg känns det helt rätt, säger författaren Andreas Slätt som också är språkrör för familjen Karlsson-Dahlén.
Kevinfallet är ett av Sveriges mest uppmärksammade kriminalfall någonsin, och rättsskandalen var ett faktum när dokumentären "Fallet Kevin" sändes i SVT:s Dokument inifrån. Det ledde så småningom till att Christian och Robin, endast sju och fem år gamla när de förklarades skyldiga, rentvåddes från alla misstankar. Dokumentären har gjort succé också i utlandet och Enberg Agency kommer att presentera boken för utländska förlag nu under hösten.
Christian: "Det är våra upplevelser. Vår sanning. Det känns otroligt spännande att se hur vår bok får en chans att "se" världen med en internationell lansering".
Robin: "I över 20 år har jag utöver vårt frikännande önskat att denna dag skulle komma. Dagen då vi kan få återge vad vi gått igenom. Till alla. Även internationellt. Jag önskar ingen det som vi fått uppleva. Otroligt kul att vår bok får syre utanför landets gränser och förhoppningsvis kan den hjälpa andra till en bättre barndom. För min blev stulen".
Boken och ljudboken har snabbt topplistats på samtliga stora plattformar och fått fina recensioner och starka, positiva läsarreaktioner. I boken berättar Christian, Robin och deras familjemedlemmar med egna ord om skandalen som förändrade deras liv i grunden, om övergreppen från myndigheterna och om den nära tjugo år långa resan i skam och tystnad fram till oskyldigförklarandet 2018. Berättelsen om Kevinfallet handlar om vad som händer när de samhälleliga instanser som är satta att skydda oss istället sviker oss, men framförallt är det en berättelse om styrkan i mänsklig gemenskap, om att mot alla odds överleva som familj och komma ut på andra sidan, starka och enade.
Maria Enberg säger; True Crime är en stor genre internationellt idag och det här fallet är världsunikt. Enberg Agency ser fram emot att få dela manus och material med sina samarbetspartners i världen och känner stor glädje i att få bidra till den upprättelse de inblandade förtjänar.
Andreas Slätt avslutar; Vårt gemensamma mål är att se till att aldrig detta någonsin sker igen, oavsett kommun, stad eller land. Det är en viktig bok ur samtliga perspektiv.
This error message is only visible to WordPress admins
Error: API requests are being delayed for this account. New posts will not be retrieved.
Log in as an administrator and view the Instagram Feed settings page for more details.