2020-06-01
We wish to officially welcome Christina Erikson as an author at Enberg Agency. Her thrillers in the Forseti series published at Albert Bonnier have shown her high quality crime writing. The series is sold to Norway and Greece. With two more books coming in the series PLUS exciting projects planned for the future we look forward to sharing the material with you. More info coming soon! For now: Welcome to the Enberg Agency Family
2020-05-26
Inger Frimansson, the absolute QUEEN OF PSYCHOLOGICAL THRILLERS is back, or rather, Justine Dalvik is back in THE LONE BIRD (Fågelbarnet). It is a standalone thriller and a real treat for all suspense lovers and all who know Justine Dalvik from the award winning books GOOD NIGHT, MY DARLING and THE SHADOW IN THE WATER. Both titles won the Swedish Crime Novel of the Year by the Swedish Crime Writer Academy. Translated to 15 languages. Now they are published again to reach the readers who hasn't yet discovered these nerve-wracking masterpieces.
2020-04-27
The Agency is growing. Not just with authors and new stories - today we officially welcome our brand new Agency Assistant - Josefin Enberg Anderson. A fantastic addition to our team. We're thankful to be able to hire in times like these. And luckily for Josefin we have the perfect reference read for her (Surrounded by Bad Bosses). She will be assisting us in admin work and other fun things!
2020-04-20
We'd like to give a warm and official Welcome to a new author Marta Rusinowska. Her debut book The Happiness Guide to Stockholm will describe what sustainable happiness is and how to find it. It's a celebration of the city of Stockholm and its wisdoms when it comes to the power of everyday magic.
We believe her book is more relevant than ever - it's staycations at its finest hour. Read this book and learn how to truly appreciate your city. Wherever it may be.
More info is coming soon. For now: Welcome to Enberg Agency family Marta. We're happy to have you!
2020-04-15 
Bonnier Bookery will publish a truly relevant short story about a man who by hoarding toilet paper becomes a hero written by Maria Ernestam. Release will be on all major Swedish digital platforms on April 24th. The Toilet Paper King will be released as e-book and the audiobook will be read by the magical Morgan Alling - be sure to check it out.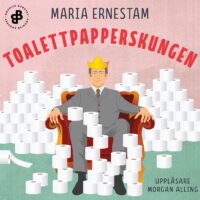 2020-04-01 
Today we wish to give a warm and official welcome to our new author at - Mattias Ribbing. Author of several non-fiction books and Grandmaster of Memory will release a brand new title called SCREEN SMART at Bazar this fall. It's a book that will challenge us to think differently on how technology can boost our brain capacity and give us practical tools on the way. We couldn't be more excited for this collaboration! More info coming soon but for now: Welcome to the Enberg Agency family Mattias!
2020-03-06 
IN THE SHADE OF THE FIG TREE written by Camilla Davidsson is voted best E-book of the year at the Nextory E-book Awards in the novel category!
A audience choice that is based on what the readers have read, completed and liked the most.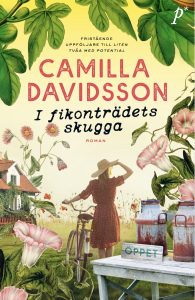 2020-01-23 
We are extremely happy and proud to be working with one of our Idols, Ulrika Davidsson, who's long and rich journey of writing healthy cookbooks has followed us through the years. Now she has written a book that we have completely fallen in love with. It has everything we've been looking for in order to follow a food- and health plan that works in the long run to create new habits. 66 Day Challenge has already been top listed and reprinted! It teaches us how to reach a healthy lifestyle and offers a modern, well thought through and easily accessible food plan that truly promotes health and brings out the pure joy of cooking. Welcome to the Enberg Agency family Ulrika Davidsson!