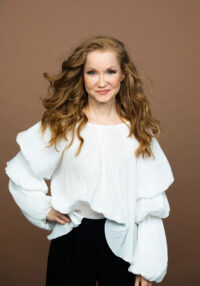 Rights sold
Australia
China
Finland
Korea
Japan
Lithuania
Saudi Arabia
Serbia
Sweden
New Zeeland
Russia
Taiwan
UK
Ukraine
Dr. Angela Ahola, leading psychologist, is a specialist of human behavior and an expert on the triad of primary forces that drive human psychology. As a sought-after keynote speaker, interviewee, and author of educational self-improvement books, Dr. Ahola's areas of expertise are constantly expanding, while always with a remarkable depth. She is an expert on first impressions, power and influence, the art of meaningful communication, dating and relationships, the secrets of happiness, and the mysteries of love.
Spotify, H&M, the Swedish Parliament, Samsung, and Manpower are among Dr. Ahola's many clients. She has trained corporate leaders, academics, and officers for the Swedish Police Academy.
Angela is a high-energy professional with irrepressible energy and optimism, who improves the attitudes, minds, and spirits of everyone around her – and her writing reflects this. It's filled with enthusiasm and sensitivity, yet quietly seduces you into a deep understanding of highly significant psychological subjects.
The movers and shakers in society have already gotten hip to Dr. Angela Ahola's influence and there isn't time to mention them all, but now anybody and everybody is being given access to her profound insight and heartfelt encouragement in a barrage of new books being currently released by this prominent and pioneering psychologist.
Read more about her at her website linked below and check out the video about the author.
Collected Media Link 
Author's website:
Author Youtube:
Bibliography
2023 - The Naked Truth (Den nakna sanningen), non-fiction
2020 - 100 Dates, Non-fiction
2020 - Your Hidden Motives (Dina dolda drivkrafter), Non-fiction
2016 - The Art of Making an Impression (Konsten att göra intryck), Non-fiction
Contact us for photo rights
Be sure to watch this video about the author: