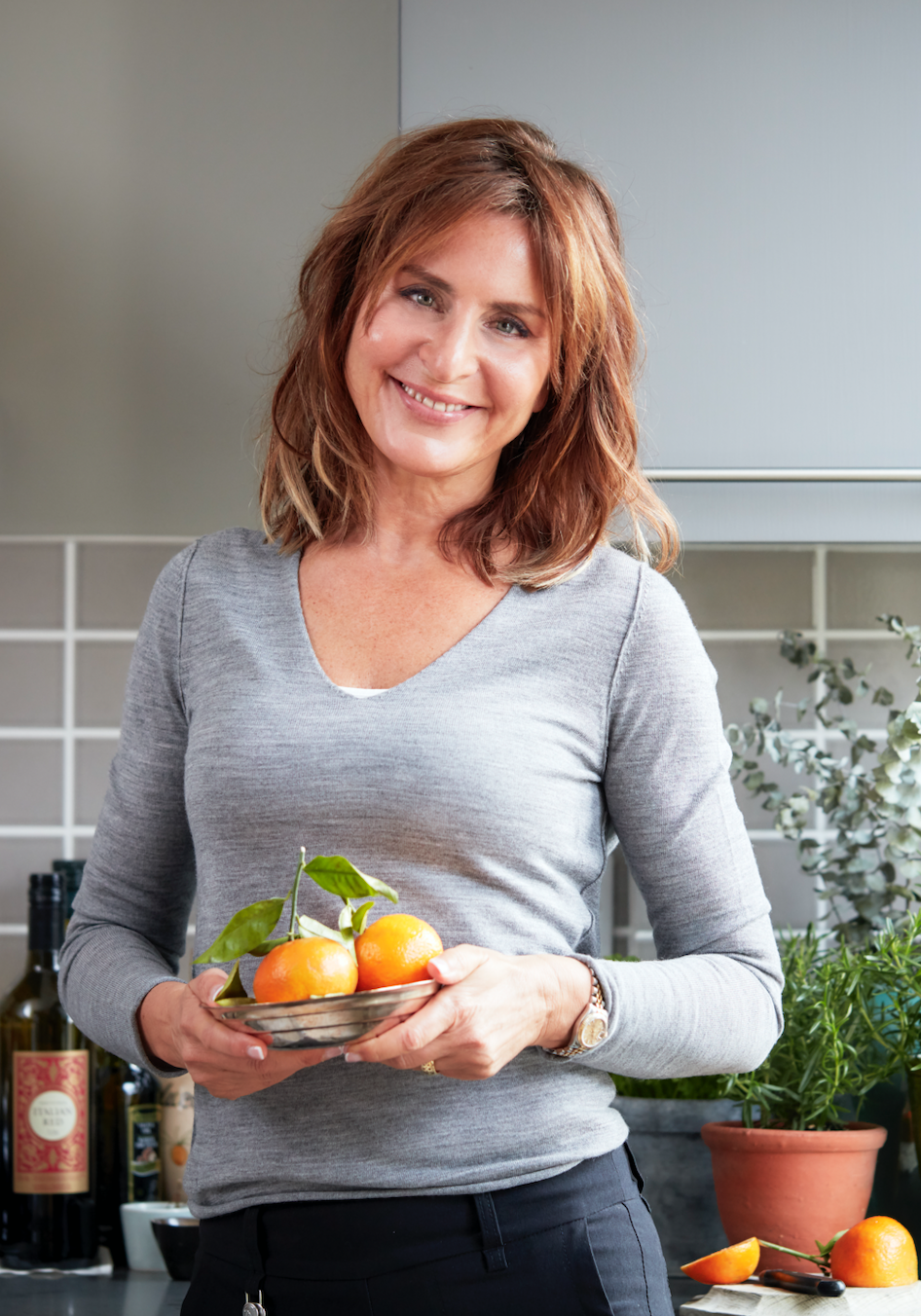 Rights sold
Australia
Canada
Croatia
Denmark
Finland
Germany
Italy
Lithuania
Netherlands
New Zealand
Norway
South Africa
Sweden
Poland
UK
US
Maria Borelius is an award-winning science journalist, biologist, mother of four, podcast host and author of a range of books. Health Revolution – Finding happiness and health through an anti-inflammatory lifestyle (2018) became an immediate success and is on the Amazon bestseller list. It has been released in, amongst other countries, Sweden, the US, the UK, Australia, Germany, the Netherlands, Italy and Norway.
Maria Borelius is furthermore a columnist in Sweden's leading financial newspaper Dagens industri, founder of the Ester Foundation and a communications consultant to scientific institutions, pharmaceutical companies and tech organizations globally. She has also been a member of the board in a number of listed companies within tech and pharma.
She has previously worked as a science reporter and anchor woman for different Swedish TV programs (Rapport and NOVA), run a knowledge focused TV Channel (K-World), held the position of Minister of Commerce in Sweden and been the CEO of the global microfinance organization Hand in Hand International with sister organizations in India, South Africa, Afghanistan, Swaziland and Kenya.
Maria's heart beats for new scientific research, holistic health, nutrition and exercise. She personally likes to lift weights at the gym, take walks, go for cold swims, meditate and practice yoga. She lives in Rome and spends her summers in the south of Sweden, together with her husband, Greger.
She holds a bachelor's degree in Biology, Physics and Mathematics from the University of Lund, a master's degree in science journalism from New York University and has also studied genetic engineering and bioethics at Oxford University. She's the recipient of numerous awards (the Cancer Foundation's journalist prize, Health Inspirer of the Year, Health Hero of the Year, Social Entrepreneur of the Year) and has held scholarships at both the Swedish Union of Journalist and the Swedish Scientific Research Institute.
Author's website:
Bibliography
2022 - Health Revolution - The Cookbook , (Hälsorevolutionen kokboken) non-fiction
2021- GLOW - Your Ultimate Guide to an Anti-Inflammatory Lifestyle (Hälsorevolutionen - 12 veckorsprogrammet) ,Non-fiction
2020 - Awe (Förundran), Non-fiction
2019 - Bliss,  Non-fiction
2018 - Health Revolution (Hälsorevolutionen), Non-fiction
2013 - Break the Last Taboo (Bryt det sista tabut), Non-fiction
2002 - The Against Book (Motboken), Non-fiction
1993 - After Giving Birth (Sedan du fött), Non-fiction
Contact us for photo rights
Links to media coverage 
DAILY MAIL
https://www.dailymail.co.uk/femail/article-7175767/Mother-58-claims-ate-away-menopause-symptoms-anti-inflammatory-diet.html
DAILY TELEGRAPH
https://www.telegraph.co.uk/health-fitness/mind/rise-mid-life-rage-got-mine-control/
https://www.telegraph.co.uk/health-fitness/body/10-ways-tackle-childhood-obesity/
https://www.telegraph.co.uk/health-fitness/body/anti-inflammatory-plan-tackles-midlife-weight-gain-tiredness/
HEALTHIST.COM
https://www.healthista.com/anti-ageing-secrets-this-woman-is-58-this-is-how-she-does-it/
GLAMOUR MAGAZINE
https://www.glamourmagazine.co.uk/article/maria-borelius-health-revolution-extract
https://www.glamourmagazine.co.uk/article/maria-borelius-health-revolution-extract
SAGA
https://www.saga.co.uk/magazine/health-wellbeing/diet-nutrition/nutrition/anti-inflammatory-diet
GOOD HOUSEKEEPING
https://www.goodhousekeeping.com/uk/health/a28034405/inflammation/