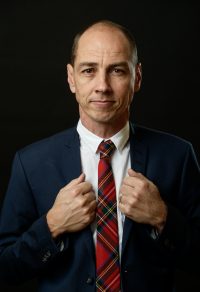 Rights sold
Denmark
Finland
Norway
Sweden
Jöns Hellsing is never half-hearted in what he does, neither in life nor in his writing, which he likens to building a linguistic cathedral. Innovative and image-driven, he takes his time, mulling over his stories until the final scene is written in letters of fire in his mind. Only then does he venture to put the words down.
Hellsing has the ability to keep the reader engaged and wanting to know more, in a style that is elegant and entertaining. His series is a vivid blend of a modern-day John Irving and Jonathan Tropper. When Jöns reads, he is drawn to Helena von Zweigbergk, Jonas Gardell and Peter May.
Besides writing, Jöns Hellberg is a copywriter, composer as well as a handyman while renovating his seaside writer's lair in Scotland. Jöns Hellsing lives with his three sons on Lidingö, just outside Stockholm.
Interview with Jöns Hellsing in DN:
http://www.dn.se/nyheter/sverige/nar-lennart-hellsing-fyllt-90-vagade-sonen-skriva-om-familjens-bortglomda-by/
Bibliography 
English sample available by Deborah Bragan-Turner
Author Photo by Petter Cohen