Caroline Säfstrand
Novels with depths and feel-good warmth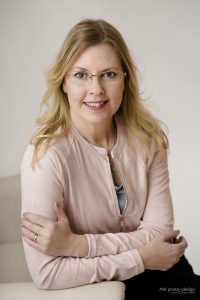 Rights sold
Germany
Sweden
Norway
Caroline Säfstrand writes novels about the secrets of life and its crossroads. Warm portrayal with the important depths and and the feel-good heights necessary to enchant and entertain the readers, she shares amazing life stories.
Generations meet, friendship goes beyond age. The choices life offer and the consequences of the decisions taken. Life's crucial crossroads.
The debut novel If You Only Knew came out in 2014, a story that had been growing for over ten years. The second novel, Time Heals no Wounds came out in 2015. Both books handle those life secrets which affect us quietly. And when they are revealed, and taken for real, it leads to change, the sometimes necessary life changes needed. Caroline Säfstrand is a writer and a journalist and lives in Helsingborg.
Caroline says: The characters and stories in my books are heavily influenced by the book's settings. The environment plays a bigger role than we think about. My own favorite authors include Maria Ernestam, with her ability to create twists and turns, Linda Olsson, for the melancholy presence, Elin Olofsson, for the wonderful language, Kate Morton for the way to weave together stories with different time horizons and Emylia Hall for the element of surprise."
Bibliography
2019 - Villa Sea Breeze - The Health Resort by the Ocean (Villa Havsbris), novel
2018 - Always Your Daughter (Alltid din dotter), novel
2017- Mystery's Kitchen (Hemligheternas Skafferi), novel
2015 – Time Heals no Wounds (Tiden läker inga sår), novel
2014 – If you only knew (Om du bara visste), novel
Author photo: Marie Walther - www.mwpd.se
Contact us for photo rights