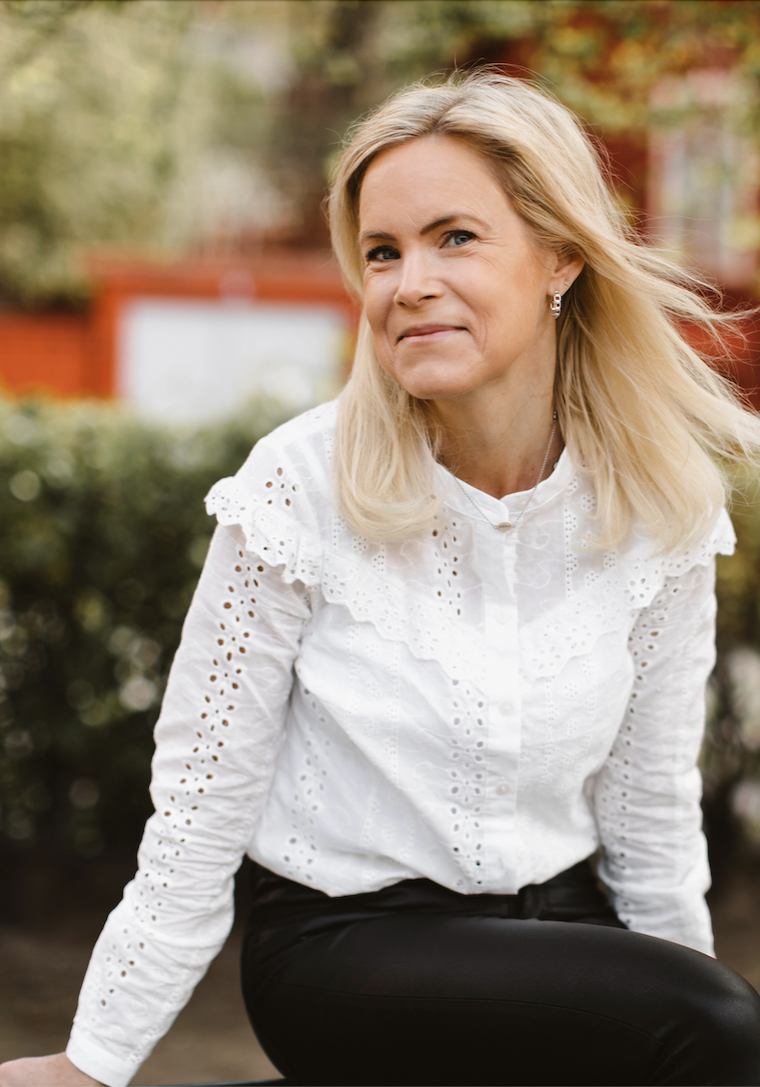 Rights sold
Denmark
Germany
Sweden
Norway
Anna Lönnqvist has written several novels in the genre of romantic Feel-good. In 2019 she was awarded the Feel-good Prize for the novel Julia and Jack. She has also been nominated for Audiobook of the Year in the Storytel Awards and for Feelgood of the Year for the Adlibris Award and has won the hearts of readers with her warm, romantic, emotional and hopeful Feel-good novels.
About Anna's writing:
Anna Lönnqvist tells very well about how we deceive ourselves and each other.
- LOTTA OLSSON, TODAY'S NEWS
Anna Lönnqvist has an outstanding ability to create stories that touch deeply and characters that become like close friends and are impossible to forget.
- AGNETA NORRGÅRD, BOOK TIPS IN P4, PREVIOUS SVT GO'KVÄLL
Like few others, she can portray love, sex and family relationships in Sweden.
-BREAKFAST BOOK CLUB
Author's Instagram: 
Author's Website: 
Bibliography
2023- The World From Above (Världen från ovan), fiction
2022 - Before the Dawn (Innan morgonen gryr), fiction
2021 - One Evening in June (En kväll i Juni), fiction
2020 - Remember Us This Way (Minns oss som nu), fiction
2019 - Summer with Ava (Sommar med Ava), fiction
2018 - Julia and Jack (Julia och Jack), fiction
2016 - Twenty Years Until You (Tjugo år till dig), fiction
2014 - Until Loves Do Us Part (Tills kärleken skiljer oss), fiction
Author Photo: Kajsa Göransson
Contact us for photo rights